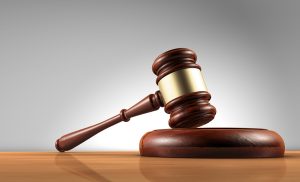 Thirty customers of a Lowcountry pool company in South Carolina are now part of a lawsuit against the company, alleging the company did not fulfil the contract entered into for the installation of swimming pools and other related services.
Formed in 2020, the company has since then served clients from Mount Pleasant to Okatie. The customers say after signing a contract with the company, they noticed major delays to the agreed upon installation date. Several customers said they have waited over a year for their pool to be fully completed.
Delayed service is perhaps the least distressing of the series of complaints.
One customer says he signed the construction contract in June 2021 but had to wait until July 2022 for the pool to become fully functional. He also claims the workers who finally did show up were noisy, disruptive, and drank on the job. They also allegedly left behind a makeshift gravel driveway through the customer's garden.
"As they passed, I noticed damage to my property that didn't need to be done. That's not something that was exactly where they were digging, that was just not caring," says the customer. "They just destroyed my front yard, and I had no idea. I'm calling them saying, 'What's up with this?' 'How come I wasn't informed?' They replied, 'Sorry about that, someone should have told you.'"
After calling and emailing the company to fix the uneven concrete, remaining gravel, leaking pool and damage to his property, he created a Facebook page, which now has over 200 members communicating about common issues and queries about their pools.
Another customer who worked with the company last year told they were happy with the installation until they had to turn on the heating, and that's when they found the pool heater failed to operate. They reached out to the pool heater and energy company to check the problem with the faulty heater, but they were told once a PVC pipe is installed, they cannot expose it to light because it could catch fire. Therefore, inspection could not be done.
The law firm involved in litigation estimates the total number of affected customers to be around a 100.