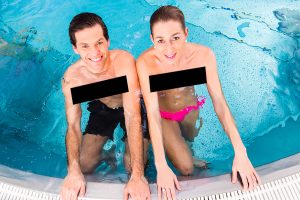 The city of Edmonton has updated its swimwear policies to allow all adults, and minors accompanied by their parents or legal guardians, to swim topless in its public pools. The change was made to promote inclusivity and reflect the human rights laws of Alberta.
The policy applies only to city of Edmonton-run pools and not to other public recreational facilities or pools run by other organizations. While the website states "all patrons" can be topless, the city has confirmed that, for now, the policy only applies to those 18 and older. The city is still considering its application to minors.
While the change has received mixed reactions, a diversity and inclusion consultant sees it as an opportunity to create a safe and inclusive space for all swimmers. The city acknowledges why some people may be uncomfortable with the policy, but they will continue to permit topless swimming in their pools.