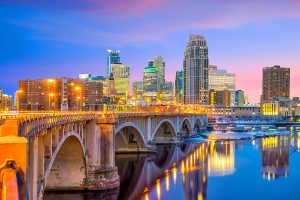 The outcome of a lawsuit filed by Minnesota's attorney general has ruled against the defendant, banning a pool contractor from practicing residential construction in the state, and asking them to pay more than $2 million.
The company was accused of fraudulent practices regarding their dealings with customers. The court ordered the pool contractor to pay $1.1 million in compensation to the affected customers, along with $1.1 million in civil penalties, and fees for the state.
The lawsuit brought forward allegations the contractor would persuade customers to pay down payments of tens of thousands of dollars on installation contracts. The owner of the company would ask for advance payments by falsely stating there was just a single slot available for installation in a full schedule.
At times, he would ask the customers to make extra advance payments for services and equipment that were never provided. In responding to their concerns about the lack of progress on their pools, he would make up excuses about sick employees, delays due to road construction, and problems arising from permit applications.
Even when he recognized a contract's requirements had not been met, he did not provide the refunds to the customers.
"He lied to them at every step to get them to pay him in advance, and then disappeared with their money without providing the pools he promised," said the attorney general in a statement. "Let this be a warning to any contractor even thinking about defrauding people: I will not tolerate this kind of predatory behaviour."