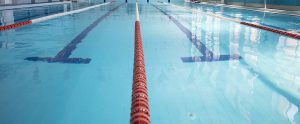 The City of New Westminster will decommission the Canada Games Pool that has been closed since September after heavy rains caused flooding in the facility's mechanical room. During the work to resolve the flooding issue, a leak was discovered in the main pool tank.
The decision to not proceed with repairs to Canada Games Pool was due to the significant costs, extensive work required, associated risks, and an estimated timeline of approximately eight months to complete. Canada Games Pool was previously scheduled to be decommissioned in August 2023, as part of the təməsew̓txʷ Aquatic and Community Centre construction project.
City of New Westminster staff have been working with a team of professionals to explore all possible options to repair the leak and extend the service life of Canada Games Pool. Attempts to repair the pool could uncover additional issues or challenges. The cause of the leak to the pool tank continues to be thoroughly investigated. The city is committed to doing its due diligence and will report its findings to the community once there is more information.
New Westminster Parks and Recreation is actively working on a plan to develop service delivery alternatives including extending the operating season of the community outdoor pools. Operating hours at existing fitness centres will be extended at Queensborough Community Centre and the youth fitness centre at Moody Park. Fitness equipment from Canada Games Pool will also be relocated to the gymnasium at Centennial Community Centre, and gym programs that normally take place at that site will be relocated to other recreation and community facilities. Centennial Community Centre will continue to be fully operational until its scheduled deconstruction in 2023.