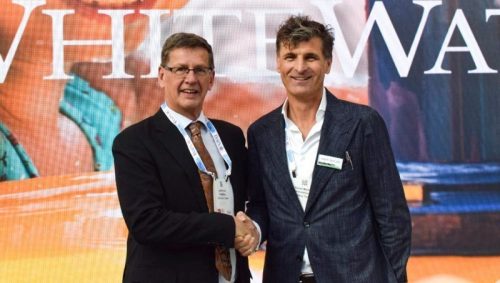 Vancouver's WhiteWater has acquired SlideWheel and welcomes Rainer Maelzer as a consultant.
The company's partnership with Wiegand-Maelzer allowed the acquisition of the rotating attraction with multiple awards such as the International Association of Amusement Parks and Attractions (IAAPA) and Brass Ring.
Inspired by the Ferris wheel, the ride is the world's first and includes strong G-forces, backwards  sliding, and pendulum movements.
He brings experience from the waterpark industry and was one of the individuals behind the development of SlideWheel.
The company also recently hired Domenic Sicoli as director of design services.