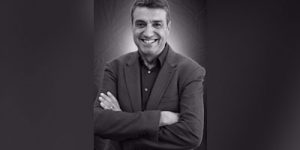 Domenic Sicoli has joined water products manufacturer, WhiteWater West Industries Ltd., as director of design service.
"Domenic's positive energy, creativity, and depth of experience will help the company strengthen its division and take it to new heights. I look forward to working with him," said the Richmond B.C.'s chief development officer Paul Chutter.
Sicoli who has 23 years of experience in diverse industries and functions worked in include North America, Europe, Middle East, and Africa.
He is a multi-disciplinary designer who enjoys working on a wide-range and scale of projects. Driven by his firm belief in enriching the guest experience, Sicoli provides unique design solutions catered to the specific needs of the client and site.
Prior to joining WhiteWater, he managed a portfolio of luxury lifestyle hotels and resorts focusing on their global technical services and project management.
Sicoli holds a bachelor of architecture from the University of Toronto, with additional study programs in Florence, Italy, and the Ontario College of Art and Design (OCAD).