By Mahesh Patel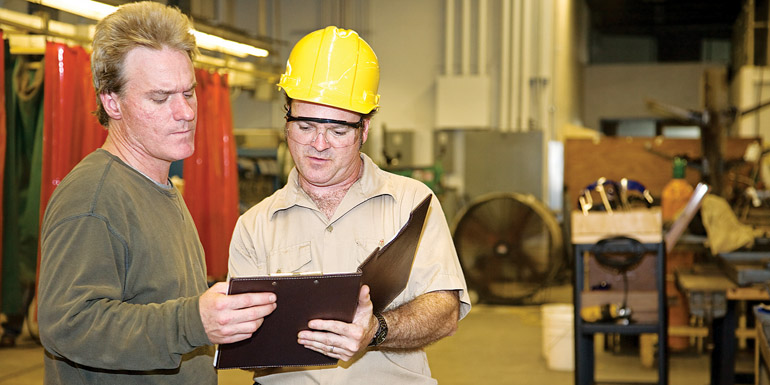 Public swimming pools and hot tubs are an important source of healthy recreational activity. There are an abundance of these facilities in Canada, and Ontario is no exception. Swimming is one of the best forms of aerobic exercise—a swimmer uses multiple muscle groups, it is easy on joints, and it strengthens the heart. A few minutes in a hot tub can relax tense muscles, ease stress, and be a great source of enjoyment.
Today, sedentary work and play continues to replace physical activity. Recent studies have found children are particularly at risk due to inactivity and they tend to be less fit than their parents were at the same age. Therefore, swimming pools and hot tubs have an important recreational role within society. However, it is also important to remember their inherent dangers, e.g. drowning, spread of disease, and other various injuries.
Provincial, territorial, and state governments across Canada and the U.S. have taken measures to protect public health and safety by reducing the risks associated with the use of swimming pools and hot tubs. In Canada, for instance, owners and operators of these public facilities are responsible for maintaining minimum standards necessary to protect health and safety and the well-being of bathers. Further, building code and health regulations for public swimming pools and hot tubs in Ontario specify minimum requirements.
Ontario enacts swimming pool and hot tub regulations
Ontario's Ministry of Health & Long Term Care (MOHLTC) has enacted the Public Pools regulation (565.90) and the Public Spas regulation (428/05) under the Health Protection and Promotion Act (HPPA).
The responsibility to enforce these regulations lies with the local medical officer of health. The regulations set out the minimum requirements necessary to protect the health and safety of those using these facilities. They are prescriptive in nature and compel owners and operators of such public facilities to meet all specified requirements within the regulations. Frequencies of facility inspections are mandated under the Recreational Water Protocols by the MOHLTC.
Public health inspectors (PHIs) in environmental health sections of the local public health units have the responsibility to inspect and enforce public swimming pool and hot tub regulations. Their mandate is to inspect them at least two times per year and no less than every three months while these facilities are operating. Outdoor facilities are inspected twice during the summer operating season and indoor facilities must be inspected quarterly.
PHIs use strategies such as progressive enforcement and legislative tools set out in laws such as the Ontario Provincial Offences Act (POA) and the Ontario Health Protection and Promotion Act (HPPA) to address infractions. This article is a discussion of some of the main enforcement issues encountered by PHIs in carrying out this important task. It further highlights aspects of progressive enforcement as a strategy and the use of the POA Part III, Commencement of Proceeding By Information, in conjunction with HPPA as an enforcement tool.
Key enforcement issues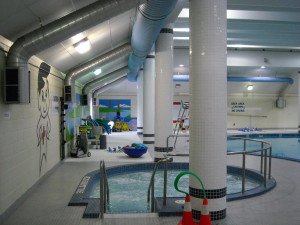 Non-compliance of swimming pool and hot tub regulations gives rise to two main types of violation—minor and major infractions. Minor offences are not likely to have any health and safety consequences. For example, a facility operator who is not keeping daily records is unlikely to impact on the health and safety of bathers; however, this is regarded as non-compliance of the public pool regulations.
On the other hand, major infractions such as a missing or inoperable emergency phone are critical and likely to have serious consequences on bather health and safety. Similarly, infractions such as low or no chlorine (Cl)/bromine (Br) disinfection levels caused by a malfunctioning dosing device are also likely to have a serious impact on health and safety if not corrected in a timely manner.