Case study discussion
At first glance, a $500 fine for a large corporation seems insignificant and, therefore, an unlikely deterrent. The strategy to convict a corporation or an individual such as a swimming pool/hot tub operator, under the HPPA using POA Part III, however, sets the path for progressive enforcement.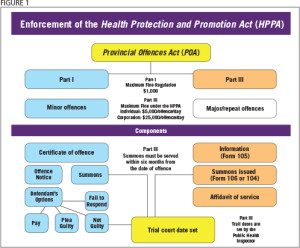 It is also important to note, maximum fines allowable under HPPA convictions using POA Part III for individuals is $5,000 and $25,000 for corporations. In both instances, the fines are per day, per offence (See figure 1.). This method of charging a repeat offender substantially increases the possibility of attaining much heavier fines at the time of subsequent convictions, even for minor offences. It further enables prosecutors to seek probation/prohibition orders against the offender.
As a comparison, the maximum fine for a charge under the regulation using only POA Part I (ticket) is $1,000. Further, because convictions are recorded under individual sections of the regulation, previous convictions cannot be used by prosecutors during sentencing to show reoccurrence of violations and convictions. This inevitably results in much smaller penalties and prevents the use of probation/prohibition orders.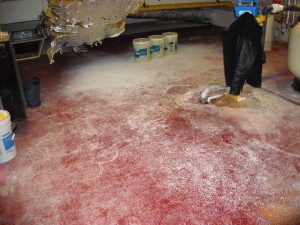 For the purpose of this discussion, assuming the corporate owner of this class B indoor swimming pool continued to commit minor infractions and was therefore non-compliant with the regulation, to progressively escalate enforcement to the next stage, PHIs now have the option to charge both the corporate owner and the operator of the swimming pool for failing to comply with Public Pool Regulation 565, under section 100(4) of the HPPA. Upon conviction, the prosecutor in this case can apply the previous conviction(s) and demonstrate to the court the defendant's behaviour remains unchanged and, therefore, warrants a heftier fine. At the same time, however, the prosecutor may put the corporation's officers, including directors, secretaries, managers, and even responsible employees on notice that they may be personally liable to prosecution for any future non-compliance of the regulation. This is known as 'piercing of the corporate veil.'
The HPPA, under section 101(3), directors, officers, employees and agents, allows the crown to prosecute corporate directors, officers, managers, and all responsible employees and agents. The HPPA is amongst the few statutes in Ontario, which prevent such individuals from seeking protection against personal liability granted to them under the Ontario and the Canada Corporation's acts. Convictions under this section also allow the crown to seize personal assets. The impending threat of such a prosecution is an effective deterrent, and in most cases, results in behaviour modification.
Enforcement agencies such as Toronto Public Health have laws like the City of Toronto Act, which enable them to further escalate progressive enforcement. A prohibition order can be issued against a rogue corporate owner with a record of multiple previous convictions. Such a court ordered prohibition prevents the corporation from committing future repeat violations. Penalties for the breach of a prohibition order are substantial and can range in the hundreds of thousands of dollars.
Probation orders, on the other hand, are imposed against individuals such as owners and operators for repeat non-compliance of regulations. These are a court-imposed order that prevents the individual from committing future violations. Consequences for breaching the conditions of a probation order are very serious and can lead to incarceration and/or substantial fines.
Conclusion
The primary purpose of public swimming pool and hot tub regulations is to protect those using these facilities. Although violations of these regulations are addressed, and public safety is not compromised, it would be beneficial to empower PHIs to use all the tools available.
As illustrated in the case study, if PHIs had the ability to issue offence notices (tickets) for minor swimming pool/hot tub infractions, it would significantly increase the number of enforcement actions for minor violations and decrease recurrence. For major, repeat offences PHIs can use progressive enforcement to deter non-compliant behaviour.
Increasing enforcement and compliance to the regulations not only allows public health units to optimally safeguard public health and safety, it also benefits public swimming pool and hot tub owners/operators by raising public confidence in their facilities.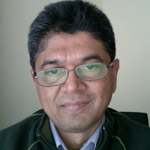 Mahesh Patel, CIPHI(C), is a health hazard manager with Toronto Public Health. He holds a M.Sc. in water environmental management, a B.Sc. (honours) in applied chemistry, and a BAA in environmental health. As the safe water lead, he is responsible for both drinking and recreational water quality. This includes monitoring drinking water, beach water, and the compliance inspection program for public swimming pools, spas/hot tubs, and wading pools. As the legal and enforcement lead, Patel has played a major role in the development and implementation of policies and procedures. Internally he provides ongoing enforcement training and support to staff, while externally he continues to provide assistance and training to other Ontario health units and agencies for which he received an award of excellence from the Canadian Institute of Public Health Inspectors (CIPHI) in 2012. He can be reached via e-mail at mpatel@toronto.ca.