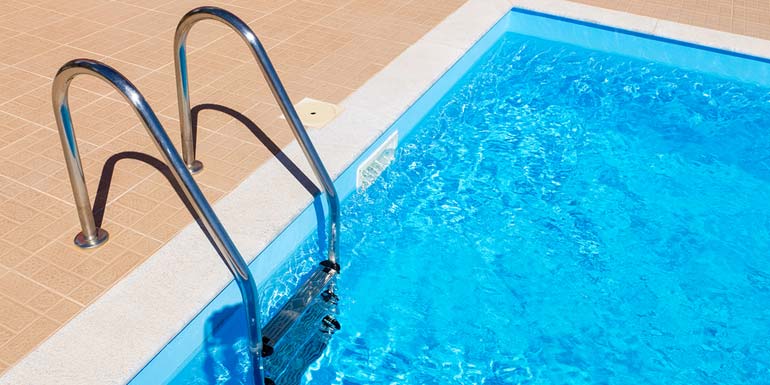 A number of outdoor public pools in Niagara Falls, Ont., are in need of service and repair to the tune of $650,000.
According to a report by the Niagara Falls Review, city staff has recommended council allot the repairs in its 2017 budget process. If council approves the report, staff will monitor the attendance, capital, and operating costs for the summer pool operation to determine the number of pools to maintain.
The following pool facility improvements have been recommended for this summer:
Install new piping and strainer to meet the recommended turnover rates at the F.H. Leslie Pool ($200,000)
Install new piping and a proper pump to meet the recommended turnover rates at the Chippawa Lions-Buck Hinsperger Pool ($120,000)
Install a new liner, filter, pumps, and roof replacement at the Niagara Falls Lions Pool ($330,000)
City staff is also requesting council add approximately $19,000 to its operating budget discussions, which, if approved, will allow one pool to be opened early for the June 24-25 weekend, extend evening public swimming hours, and allow for a morning public swim to be implemented at another pool.
According to a city staff report on outdoor public pool attendance requested by council last July, the city operates five outdoor pools well above the provincial standard.
"If one pool complex was closed, the city would still fall above the standard provision level of 1:50,000," said Kathy Moldenhauer, the director of recreation and culture, in the report.
During the two months the pools were open in 2016, almost 32,000 patrons were served, which was down by approximately 2000 patrons in comparison to attendance figures in 2015. Therefore, to retain the 2016 operating budget at the same level as 2015, afternoon public swim hours were reduced. However, during extreme heat alerts, pubic swim hours were extended by one hour in the afternoon and 30 minutes in the evening. Due to the heat alerts, all five pools operated on extended hours for 26 days.
"Overall, pool attendance decreased last summer; however evening public swim attendance increased (11,802 in 2016 versus 9,896 in 2015)," said Moldenhauer.