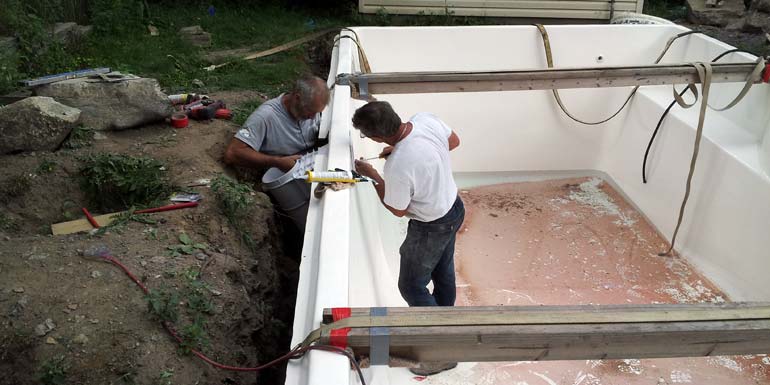 Despite being a male-dominated industry, 13 per cent more women participated in Pool & Spa Marketing's seventh annual salary survey, showing the aquatics sector is becoming more gender neutral.
Another interesting trend we have been following is the maturing of the industry. Prior to the recent survey, those respondents aged 40 and up were continually trending higher; however, in 2015 this category shrunk by 13.5 per cent. In fact, the largest category was the 60 or older group (26 per cent), which is up by seven per cent over 2014. Many pool and spa/hot tub builder, service, and retail companies are started by hands-on entrepreneurs who pass on their business to younger family members. However, that is not to say they leave the industry, as 57 per cent of respondents were over the age of 50 and 16 per cent have remained with the same company for more than three decades.
When it came to income, the number of respondents with salaries between $60,000 and $79,999 (27 per cent) were the largest bracket, while 23 per cent earned more than $100K. However, to make these wages, the majority of respondents, in comparison to past survey results, are working an additional six hours per week. The average work week for most (41 per cent) ranged between 41 and 50 hours. Interestingly, the number of respondents holding a full-time position in 2015 was 80 per cent, which is a decrease of five per cent over the previous year. That said, the number of respondents who are working in a freelance role increased by 1700 per cent, from one in 2014 to 18 in 2015. Further, job satisfaction remained relatively unchanged, with 83 per cent either 'more satisfied' or 'equally satisfied' with their jobs.
The survey ran online between November 2015 and January 2016, and included multiple job- and business-related questions such as employee experience and education as well as company size and revenues. For complete salary survey results, watch for the April issue of Pool & Spa Marketing.