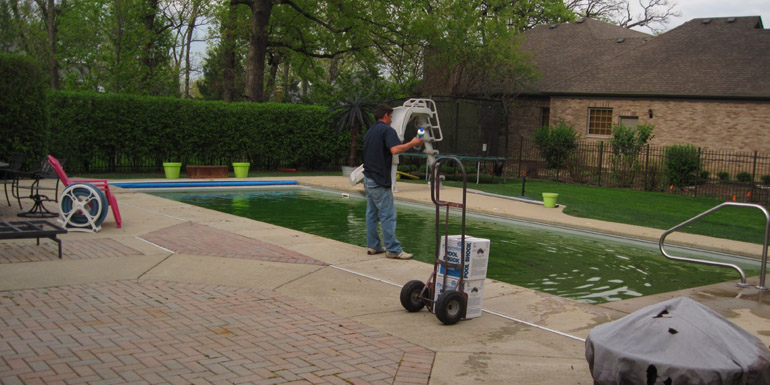 By Terry Arko
Water has been under a lot of stress in modern times. Each year, the world generates roughly 36 trillion kilograms (400 billion tons) of waste, which, unfortunately, for many years ended up in the world's rivers, streams, lakes, and oceans. According to the U.S. Geological Survey (USGS), 50 per cent of groundwater supplies in North America are contaminated with pesticides. Water is subject to everything within the environment, including organic debris, petroleum, air pollution, and nutrients such as phosphates and nitrates. What does this have to do with swimming pools and hot tubs? Simple, water is the industry's main ingredient, without good quality water being readily available the industry has nothing to offer.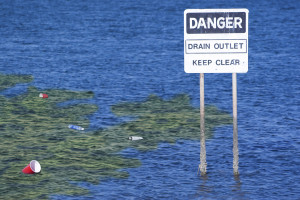 For centuries, these water bodies have been viewed as magical sources of dilution for the world's waste. As a result, water pollution has reached unprecedented levels and sustainable, good water sources are shrinking. Further, drought and the increase in worldwide population are leading to water supply challenges that have already started to affect the pool and hot tub industry. One example of this occurred in Atlanta, in 2008, when the city was 90 days away from running out of useable water. This resulted in an emergency ban on water use, which prohibited the draining and filling of swimming pools. And, last year's extreme drought in Texas resulted in water rates increasing by 300 per cent in many areas.
Fortunately, a lot of work is being done around the globe to clean the world's water supply and restore it to its original state. A big part of this effort is looking at ways to remove contaminants and solids from water. In the pool industry, however, this is quite the opposite as much of what is done for water treatment is based on adding more solids rather than removing them. This practice leads to more pool water saturation and build-up of solids, resulting in more frequent draining. To avoid this, the following are some methods for keeping pool and hot tub water closer to its original state, whereby preventing the contamination and build-up that leads to waste.
Dealing with and removing source contaminants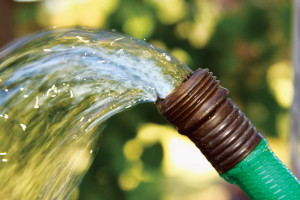 The very water that goes from the hose to the pool can itself be a challenge. Water can be soft with very little mineral content, which causes it to be aggressive and corrosive to plaster and metals as it seeks saturation in its effort to become balanced.
Some areas, where deep groundwater is the main source, can be filled with minerals (mainly calcium). This is considered hard water, which can contribute to scale on pool surfaces, and in particular, heat exchangers. Calcium precipitates well in warmer water; therefore, source water must be properly evaluated and treated depending on the region and water type.
Other challenges with source water can be the presence of metals such as iron (Fe) and copper (Cu). These hidden metal ions can precipitate out from the pool water and cause problems such as water discolouration and pool surface stains. To combat this, maintaining proper water balance and the use of metal control chemicals is recommended.
Another problem is chlorimination from the municipality. This is a practice of combining chlorine (Cl) with ammonia (NH3) to create chloramines (NH2Cl), which have a weak but long lasting disinfection residual. This is done to ensure there is still disinfection residual when the water finally reaches the home. Many who fill pools with chloriminated source water find it difficult to create and maintain a proper free available chlorine (FAC) level. To avoid this, the use of a chlorine-free oxidizer is suggested to breakup any inorganic chloramines before adding chlorine to the pool. Typically, 0.45 kg (1 lbs) of a potassium monopersulfate (MPS) to 38,000 L (10,000 gal) of water will take care of this.
Further, the use of a good, natural-based clarifier helps pick up organic waste and take it to the filter. When organic by-products are removed to the filter, the water can be sanitized more efficiently, using fewer chemicals. Phosphates can also be a problem, particularly in agricultural areas, where they can be contained in groundwater. Also, many municipalities use an orthophosphate treatment to prevent corrosion in the underground pipes. Nitrates (NO−3) can also be difficult in certain areas as it can be contained in groundwater in addition to being airborne. Airborne nitrates are often found in areas where dairy cattle are present.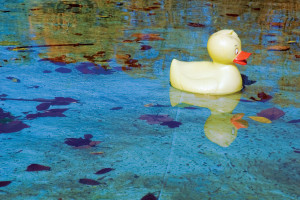 Phosphates can lead to algae resistant problems as well as reduce the ability of salt chlorine generators from producing FAC. To prevent this, phosphate removers should be used as they turn the by-product into a solid precipitate that can be removed from the water by the filter.
Nitrates, on the other hand, combine with chlorine to form chloramines, resulting in high chlorine demand. Unfortunately, at present time, there is no practical chemical means for nitrate removal from a swimming pool. The only way to remove this by-product is to drain and dilute the nitrates. Rather than draining a large volume of water from the pool all at once, it is better to drain smaller amounts more frequently and dilute the pool with fresh water to prevent the build-up of contaminants and get better results from using fewer chemicals.