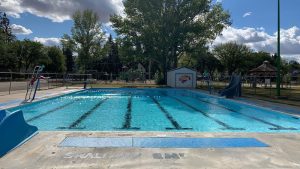 Swimming pool renovations are among 24 Saskatchewan infrastructure projects which will receive federal funding.
The Canadian government recently announced approximately $60 million will be directed towards the projects through the Investing in Canada program. The provincial government and local municipalities will also provide funding.
In the City of Indian Head, the governments are collaborating to fund the building of a new swimming facility with a lap pool, leisure pool, waterslide feature, and beach entry.
The federal government will contribute $704,813, the province $587,285, and the municipality will chip in $469,934.
In the Rural Municipality of Willow Bunch No. 42, the three levels of government will collaborate to spend approximately $70,000 to revitalize a swimming pool shower house at the Jean Louis Legare Regional Park Authority.
"From swimming pools to solar projects, the Government of Canada is taking actions to support families, businesses, and the economy in Saskatchewan and across the country now, so we can build resilient communities for years to come," Jim Carr, Prime Minister Justin Trudeau's special representative for the Prairies, said in a media release announcing the funding.
"The project will take place on the existing swimming pool site and incorporate many new features to improve accessibility while ensuring our community has this fantastic recreation facility for many years to come. We are still in the early planning stages and more updates will be made available as we move ahead with this project," reads a post on The City of Indian Head's Facebook page.