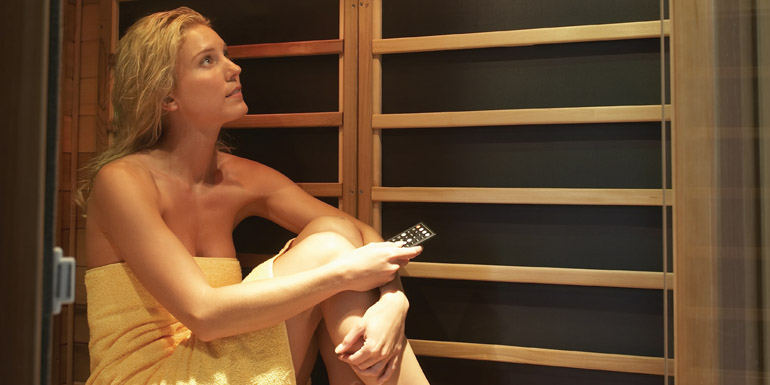 By Keith Raisanen
Interest in saunas, at both the trade and consumer level, is as high as it has ever been. Although saunas have been around for thousands of years, in some circles, they are not considered a new fad. So what is creating this newfound buzz?
The recent increase in interest can be attributed to many factors, including improved designs and materials, increased popularity of infrared (IR) saunas and higher awareness of health benefits. Today's consumers associate saunas with wellness—and this is driving the strong interest, even during tough recessionary times.
However, the increased interest all raises questions, such as where did saunas come from, where is sauna design and the industry today and where is the product category heading? Design changes have been dramatic in recent years making for an exciting time in the industry.
Evolution of sauna design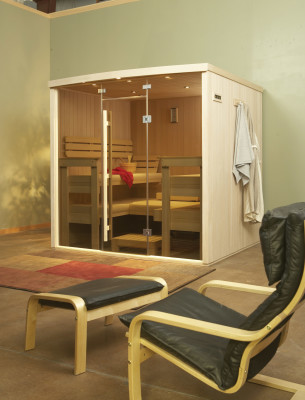 The most ancient saunas were simple, underground earthen rooms with hot rocks heated by wood-burning fires. Underground saunas were replaced by smoke saunas (savu saunas in Finnish), simple log structures with massive amounts of rocks heated with a chimney-free wood-burning fire.
Smoke saunas evolved into wood-burning saunas, similar to those seen today at cottages throughout North America and Europe (e.g. free-standing outdoor saunas with modern chimneys and wood-burning stoves). Recent design changes include improved efficiency and aesthetic changes, such as glass windows in firebox doors, which gives the sauna a fireplace effect.
Indoor sauna design has several emerging trends. Long relegated to a corner of the basement, modern saunas are much more upscale and often moved upstairs into a bathroom suite or home workout area.