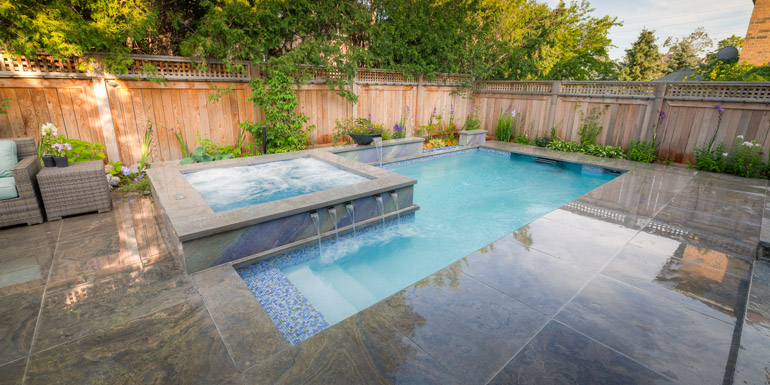 By Jason Cramp
After the total number of pool building permit registrations fell in 2013—despite three consecutive years of growth—the Canadian pool industry remained optimistic about the 2014 season. However, there is only a short window of opportunity to improve on years past, so an early start is key. However, Mother Nature needs to co-operate if this is to happen, and she did not.
After several mild winters, 2014 marked the coldest winter in 18 years and the third coldest in the last 35 years. Pools are built and enjoyed in the summer, so how does this affect the industry? According to Environment Canada, not only was the intensity of the cold incredible, but the duration of the season seemed as though it was never going to let up. In fact, Jack Frost took an early grasp on most of the country and did not let go—lasting from late October to late April. This threw a wrench in the plans for those builders looking to finish up some late 2013 projects and get an early start on 2014 jobs.
There is always a market for new pool construction, renovation, and service, but if the weather is not co-operating, those who make a living in this trade are forced to sit idle and watch as the season shrinks with less opportunity to perform the necessary work.
"Two cool, damp, and delayed summers in a row defies historical trends in eastern Canada, but this is exactly what transpired," said the Pool & Hot Tub Council of Canada's (PHTCC's) executive director, Robert Wood. "The poor weather took its toll on the number of new pool installations. Quebec was hit particularly hard. In contrast to the rest of the country, the market in British Columbia held up rather well."
What did this mean for pool permits?
In 2014, it did not matter how many homeowners were interested in having a pool installed as freezing cold temperatures, record snowfalls, ice storms, and long-lasting snow cover restricted the number of pools being put into (and above) the ground. That said, the 2014 calendar year mimicked the weak start to the 2013 season, with pool building permit registrations decreasing in the first quarter by almost 30 per cent, from 945 permits in 2013 to 668 in 2014. Whereas the season rebounded somewhat in the second quarter of 2013, pool permits continued to fall during the remainder of 2014—19.2 per cent in the second quarter (6867 permits to 5548), seven per cent in the third quarter (3470 permits to 3222), and seven per cent in the fourth quarter (770 permits to 716).
Overall, 10,154 pool permits were issued last year, which was down from 12,052 permits in 2013, representing a 15.7 per cent decrease for the year. Permit registrations in census metropolitan areas (CMAs) also decreased by 17.7 per cent, representing 1544 less permits than in 2013.