By Jason Cramp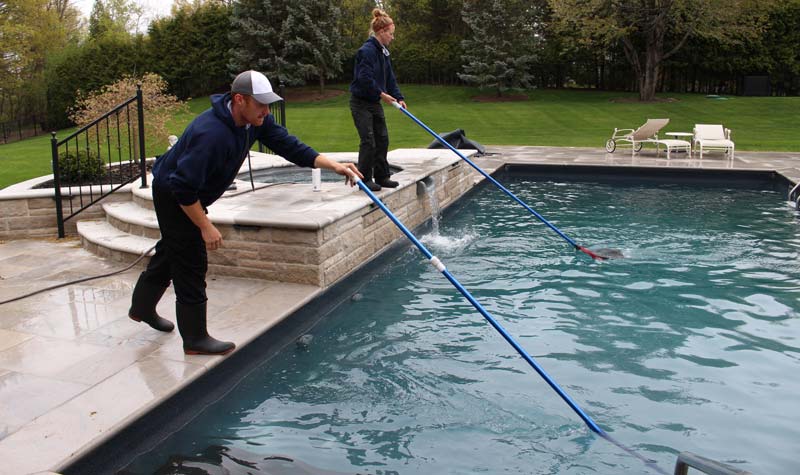 For nearly a decade, Pool & Spa Marketing has conducted an annual salary survey, publishing industry feedback in the issue coinciding with the annual state of the industry report, which provides a season-to-season comparison of the pool industry based on the number of permits for residential pools for all census metropolitan areas across Canada.
In canvassing the aquatics industry, we asked a number of questions ranging from industry experience and education, job satisfaction and income to social media, average project values, and annual revenues. Your answers offer insight on the current state of the country's pool, hot tub, and landscape design/build and retail markets, as well as provide foresight into the coming season and years ahead.
General representation
Once again, responses came in from coast-to-coast. (Ontario led the pack, followed by British Columbia and Quebec.) The survey continues to show the industry is dominated by men, representing more than three-quarters of all responses. In fact, the same percentage of men and women who responded to this year's survey matches to the year prior. More than half of all respondents are over 50, while only 12 per cent are under 35. Industry experience is also reflected in this age gap, as almost half of all respondents have been in the business for more than 25 years, while 38 per cent said they have been in the industry between 10 and 24 years. This is a decrease of more than 14 per cent in this demographic.
The relation between experience and career path
The data from this year's survey shows the continuing progression of industry veterans retiring (13 per cent) or taking on a consultant role (10.5 per cent), as these respondents either sell or pass down the business to younger family members. This is also reflected by the fact those with more than 30 years industry experience represent the single largest demographic (31 per cent), while those who have been in the industry between 10 and 29 years make up 50 per cent of all respondents. Once again, career longevity remains to be another indicator that this type of business succession is occurring, as those respondents who have been with their current company between two and 14 years (43 per cent) continues to climb. Another indicator that respondents are "in it for the long haul" is the fact 47 per cent are planning to stay in their current position five years from now.