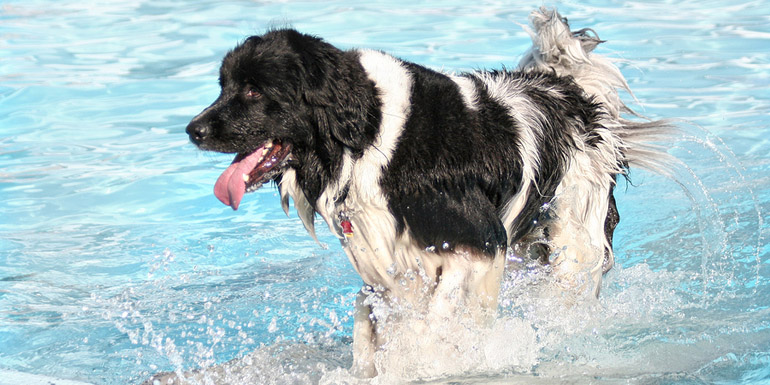 The last day of the swimming season is going to the dogs as the Mayfair outdoor pool in the City of Saskatoon is allowing licensed dogs to go for a swim on August 25.
The event is being held as a fundraiser for the local Society for the Prevention of Cruelty to Animals (SPCA) organization. According to a CBC News report, the city will be selling dog licenses on-site, and a special swim for service dogs will also be held.
"We actually had a resident come forward asking if this is something we would consider doing," said director of recreation and sport Cary Humphrey in the report. "We also knew there were some other municipalities in western Canada that were doing the same thing, so we thought we would give it a whirl in Mayfair."
Dog owners participating in the event, however, will not be able to swim with their dogs as the city wants to perform water quality tests to make sure the pool's water chemistry stays in check.
"If, from a water quality and sanitation perspective, there's really no dramatic change, I think maybe next year we might let them co-mingle," added Humphrey.
Those patrons who do not like the idea of sharing the pool with dogs do not have to worry as the pool will be drained after the event, thoroughly cleaned, and closed for the year.