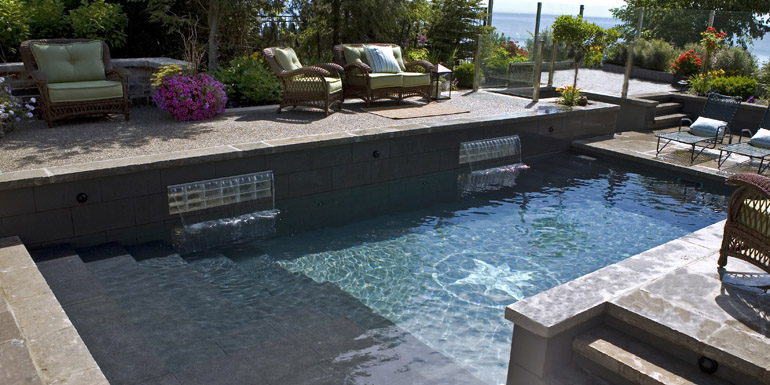 By Barry Justus
'The devil is in the details' is a familiar phrase to most. It generally refers to the idea that whatever one does should be done thoroughly—details are important. Failing to pay close attention to the details in the watershaping industry can dramatically affect a builder's bottom line, reputation and the finished project. From the first interaction with a potential client to site cleanup and project commissioning, the details will ultimately determine the end result.
Initial meeting
Whether meeting in a corporate boardroom or at the client's kitchen table surrounded by dogs and children, there is only one chance to make an excellent first impression. The following steps can help make this happen:
Qualify the prospect;
Confirm the meeting;
Arrive on time;
Come prepared to present (e.g. bring a laptop, marketing materials, samples and have thorough knowledge of the material);
Dress appropriately;
Never say anything inappropriate about the competition, discuss the benefits they will receive (from your company) instead;
Educate the client about the company, its reputation and the design and construction process; and
Leave professional marketing material (a good impression), and arrange to follow-up via e-mail, phone or site visit.
What goes into a design?
Every project needs an accurate, scaled design. Placing zero value on pool construction experience speaks volumes; therefore, it is highly recommended to charge an appropriate fee for skill set, market conditions and project complexity. Unfortunately, it is common practice not to charge for designs in the water shaping industry.
A detailed site survey, site photographs, knowledge of local building codes, easements, soil conditions and a thorough understanding of the client's overall budget and project goals will help to ensure a successful design. Depending on its complexity, assistance from a landscape architect, engineer and detail designer may also be required.
The level of detail and professionalism of the finished design will often be reflected in the project's overall budget. Small-scale projects should also include accurate scaled drawings, not only to ensure proper appraisal, but to provide the client with a feel for the design. More costly, advanced designs usually incorporate cross sections, 3-D presentations, photo realism, computer-aided design (CAD) and hand-drawn renderings, video presentations, sample boards and even scaled models. Planting and drainage plans as well as schematics for irrigation, lighting, engineering and hydraulics are also vital to a project's success.
Tips for design presentation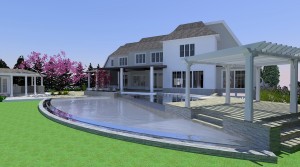 Always arrange for the significant players (i.e. husband and wife) to be available for the presentation. Try not to meet with just one. For residential projects, avoid presenting in the client's corporate boardroom (i.e. at their place of work rather than their home)—it often becomes all business and no emotion. A high-quality pool design can be presented with large-scale professionally-printed drawings, while presentations using CAD, combined with 3-D animation, can be used to provide the client with a better understanding of what the design entails. For these presentations, be sure to use only high-quality materials, along with visual aids such as tablets, presentation books containing professional photographs, video screens, hand-drawn renderings and sample boards.
During the presentation it is important to listen to the client. Sit back, relax, ask questions, and avoid lecturing. Leave the client with professional copies of the design, including a digital version with 3-D applications (assuming they paid for the design). Be professional; answer questions with enthusiasm, knowledge and honesty. If the answer to a question is not known, say so.