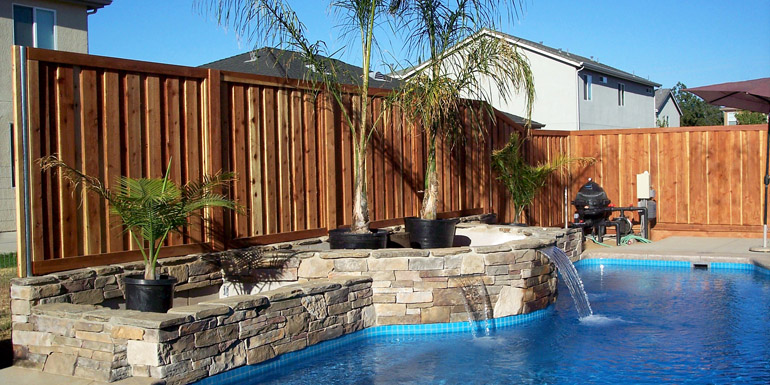 By Bill Reynolds
One aspect of fibreglass swimming pools, which makes them particularly attractive to consumers and builders alike, is their ability to be installed relatively quickly in comparison to other types of inground pools. Keep in mind; however, quick is a relative term as the time it takes to safely and properly install a fibreglass pool will depend on the project site, builder experience, as well as the available resources and workforce. Cutting corners can result in poor installation, and in some cases, even a damaged pool, which may need to be replaced.
The following are some general fibreglass pool installation basics, along with various dos and don'ts, starting with how to interact with the homeowner when planning the project. In addition to these step-by-step instructions, carefully adhering to the installation instructions provided by the fibreglass pool manufacturer is strongly advised.
Customer introduction and site evaluation
Before scheduling an appointment to visit the client's home to review the project, ideally they should have already reviewed a brochure and pricelist, and selected a number of preferred shapes. By doing so, it assists with the preparation of the swimming pool presentation by having the appropriate templates on hand.
Upon arriving at the client's home, ask to see the area where the pool will be installed to perform a quick initial site evaluation. This is simply a preliminary inspection to identify areas that might create some challenges or possibly increase installation costs. During the inspection, check for things that create problems for crane and/or equipment access, material storage, fencing, and utility locations. Grade is also a key issue. Pools and decks are normally constructed on level ground; therefore, extreme variations in grade will need to be resolved before excavation begins.
If no insurmountable problems are identified, now is the time to interact with the client to identify their vision for the project, e.g. pool size and shape, inclusion of water features, decking options, accessories, etc.
After confirming the customer's wish list, a full property evaluation should be completed to make sure the site will accommodate their requests as well as to determine cost. When performing this task, the following should be considered:
Space for excavation equipment, crane, pool trailer, and concrete trucks;
Building and fencing codes;
Grade issues;
Existing structures;
Location of pool equipment;
Getting the required utilities to the equipment pad; and
Locating underground water, gas, power, and sewer lines (check with local authorities), and overhead power lines.
Drainage is another issue; therefore, underground water conditions should be investigated. Gutters, downspouts, rain accumulation, and general runoff (i.e. water that does not soak into the soil) from the property should be checked as well. Always remember, runoff must flow away from the pool. To ensure this happens, additional drainage on the property (e.g. deck drains, retaining walls) may need to be considered. Another option may be tying into the existing patio, while maintaining the proper pool elevation and concrete slope for proper deck drainage.
Finally, prior to construction, check the surrounding foliage to identify the need for any tree, bush, and/or shrub removal and view area from the residence to make certain the pool can be seen from inside the home for safety and esthetic purposes. Then, take all measurements for drawings.