The redevelopment of the training program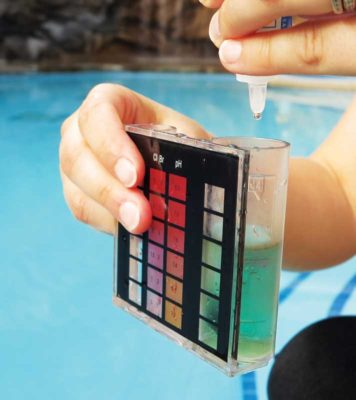 The majority of the program redevelopment work outlined in the previous article has been completed and integrated into the MLHU's ever-evolving training program. This includes:
Conducting an 'Inspection Report' audit of inspections completed between 2011 and 2014 to determine the most commonly occurring non-compliance issues observed by PHIs conducting routine recreational water facility inspections.
Conducting focus groups made up of facility owners, operators, lifeguards, and other support staff who had attended a training session prior to 2012 and those who never attended the MLHU's training program.
Determining what is expected and needed from a health unit-provided training program to result in operators ensuring safe operational practices are in place.
Conducting in-depth interviews with PHIs.
Identifying knowledge gaps and perceived barriers to compliance, and gaining a better understanding of why some common non-compliance issues continue to occur.
Conducting an environmental scan of pool and spa training programs from other public health units or regions across Ontario.
Completing literature scans of legislative compliance training programs and adult learning principles.
Determining strategies that could enhance the delivery of the training program.
Indentifying effective teaching methods.
Engaging participants in a post-training survey.
Determining whether the training program increased knowledge of the relevant legislation.
The MLHU was also fortunate to conduct an additional focus group with owners, operators, lifeguards, and other support staff who had attended a training session since 2012 (when the training program was first enhanced) and who had not attended its training program prior to the newly redeveloped training in November 2015. The goal was to determine what was working well and where further training program enhancements could be made. The MLHU wanted to know specifically whether knowledge of the relevant legislation increased and whether skills related to chemistry testing and record-keeping improved as a result of the training.
Finally, the MLHU is looking forward to pre- and post-comparison assessments of compliance items (planned for 2017) to determine whether the training resulted in improved compliance with the legislation.