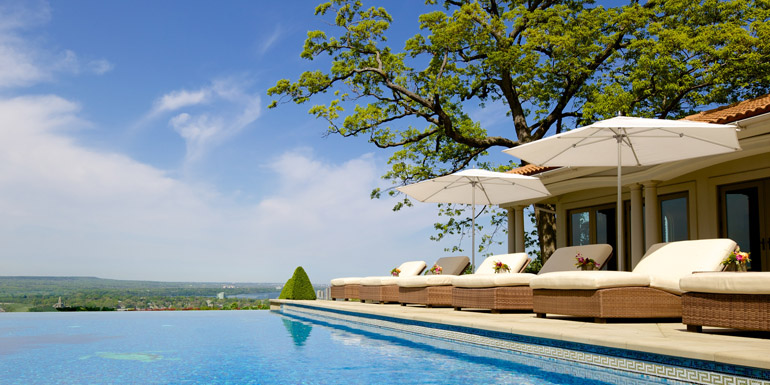 By Gary van Eijk
Times are changing. As cliché as it sounds, it is a fact; however, this statement means something entirely different today than when it was first written. The reality is, times are not changing once and for all, but instead they are constantly changing. In many cases, especially where technology and advertising is concerned, what was new this morning is old by next year, next month, or even next week. This is a major concern for many with small- to medium-sized businesses in the swimming pool and landscaping industry that depend on the average consumer to succeed. What worked as a staple in advertising a few years ago may be a lessor priority in today's web-induced world.
The average consumer is becoming more educated and savvy in their spending decisions yet is being bombarded with advertising and marketing from all sides, with much of it being disingenuous. With the plethora of information available, consumers today must have the required skill to be able to filter quickly between cheap 'grabber' marketing schemes and the more interesting 'hold-em' type advertisements. That being said, it has become more important for small business operators to continually upgrade their education in the ever-changing world of online marketing.
First, get schooled
It is understandable many get nervous when thinking about sitting in a class after everything they have been through with respect to operating their business. It might seem surprising, but there are many things to learn with respect to online advertising and using tools such as social media, webinars, and online portfolios.
There are many resources, some free, offering educational information on using these digital media platforms. On YouTube, for instance, one can find a variety of instructional videos on a vast selection of topics. Marketing as a small business is one; however, it is up to the viewer's best judgment to determine the appropriate information. One way of filtering through the mass number of instructional videos is to look for those that have been endorsed by companies related to the industry, in addition to having a large number of positive reviews.
Free marketing and business-related information is also available via 'Vimeo,' a U.S.-based video-sharing website that is similar to YouTube, as well as magazine websites such as Pool & Spa Marketing, Inc., and Fast Company. Finally, paid-subscription sites, which allow visitors to preview videos to determine whether they will be helpful, are also available.
It is also a good idea to keep an eye on what is being offered at local cultural centres or colleges with respect to educational training classes on website design, as well as digital photography and software courses, such as Photoshop and/or Lightroom, to learn what is involved in creating online exposure. Workshops from local camera clubs may also provide ideas on how a business can promote itself online.