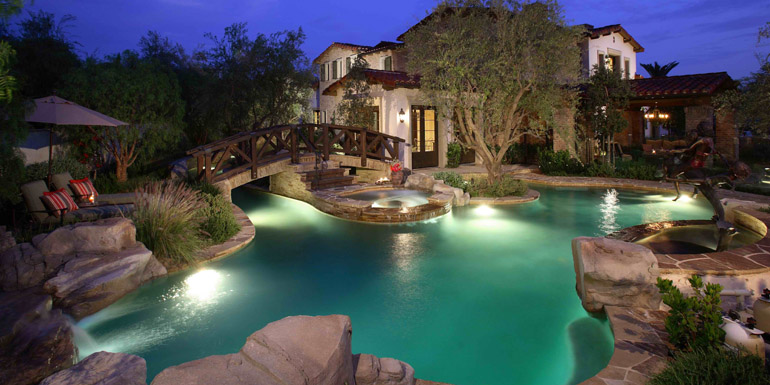 By Peter Davidson
Demand for residential swimming pools with moving water (e.g. lazy rivers and current-powered exercise/therapy pools) is coming on strong. Topping the list of market trends driving this demand is the growing number of people in the 'Baby Boomer' demographic who are becoming more concerned with overall fitness. That said, many are turning to aquatic exercise regimens as a way to speed recovery from hip and knee replacements, ease pain from arthritis or chronic back problems, or even help fight diabetes and obesity.
Many favour current systems simply because they provide an at-home venue for exercise, thus removing the need to find public or commercial pools nearby at a local gym or community centre. They value the convenience and privacy of being able to work out at their leisure in a comfortable setting, making these exercise/therapy pools a perfect fit for their often-busy lifestyles.
At the same time, the number of homeowners looking to add greater recreational dimensions to their backyard aquatic environments is also increasing. Inspired by experiences many have had in waterparks, resorts, or community aquatic centres featuring interactive water attractions, these consumers are looking for ways to transfer those experiences to their stay-at-home resorts. Current systems enable these ambitious clients to build elaborate lazy rivers or far simpler vessels that also make use of manufactured currents for recreational purposes.
Whether for exercise and/or fun, current systems give bodies of water 'personalities' that cannot be achieved with static environments, as such they empower designers and builders to deliver dramatically increased levels of excitement, enhancing the joy of pool ownership.
Prime directives
For all of the appeal and power current systems have to offer, designing pools with moving water is something of an art form. Although simple in basic concept, there are specific aspects of fluid dynamics that can be surprisingly nuanced. Depending on what homeowners are looking to achieve in terms of experience, the designer/builder can configure the system and the pool itself to generate a broad spectrum of effects.
Therefore, in terms of dos and don'ts, the first and most important item is to—if at all possible—consider the current flow as an integral element in the design from the earliest conceptual stages of the project. Although current systems can be applied to virtually any body of water, having the desired end results in mind from the get-go opens the door to the greatest range of possibilities and efficient operation. However, for this to happen, designers/builders must understand what current systems are all about.
First, it is important to understand current systems are not entirely dissimilar in functional terms to how a typical swimming pool operates. In a sense, all pools have a river running through them. Water enters the vessel through return outlets creating a flow towards skimmers and other suction points.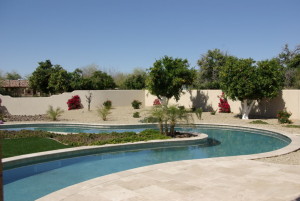 One primary advantage of a dedicated current system (i.e. one that is separate from the filtration/ circulation system) is water is removed from the pool and directly returned to the vessel without having to travel through excessive reduction manifolds. Therefore, the energy needed to generate a current is not being wasted on excessive friction losses.
In terms of energy use, efficiency is further maximized when the current is introduced into a vessel designed to direct and focus the flow of water. By effectively managing the movement of water, energy consumption can be reduced by 50 per cent compared to pools that are not designed with favourable flow characteristics.