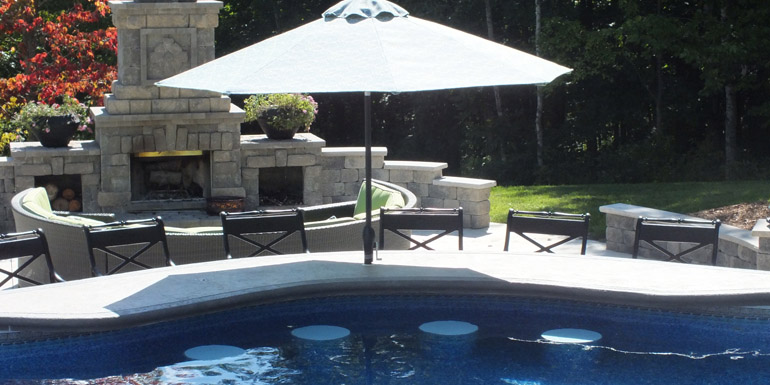 By Eric Gohn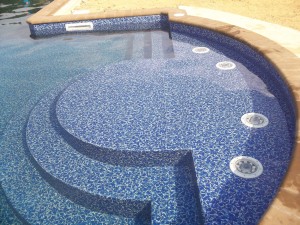 Back in the '60s, vinyl (package) pools were introduced to the industry as standard models for middle-class homeowners. These pools were typically square-shaped; additional shapes (e.g. oval, Grecian, kidney, and mountain-lake) were gradually added as market demand increased and manufacturing processes continued to advance.
Today, vinyl pool designs are almost limitless—in terms of shape and size—and now incorporate all of the latest features found in resort-style pools around the world. As consumers are exposed to different pool features when travelling, or simply watching Home & Garden Television (HGTV), they want their backyards to mimic what they have either experienced or seen. From tanning ledges and full-width vinyl covered steps, to grottos, coves, fountains, and specialty benches with jet inserts, vinyl pool builders have made these features standard and accessible to the average consumer.
Manufacturers of package pools have responded to the industry's desire for more design flexibility, giving vinyl pool builders more opportunities and options to sell and build the pools consumers want. By creating these variations and customizations, the everyday pool can now provide the same luxuries and entertainment value found on most resort-style pools.
Steps are no longer used just to get in and out
The trend toward resort-style, vinyl-pool design started with steps. Initially, steps were designed by package pool manufacturers to be installed on the exterior of the pool—sticking out beyond its total length. The steps were generally a separate, standardized, square section. Builders are now finding more consumers that are interested in pool stairs that are integrated into the swimming area. In addition to providing ingress/egress, this design concept has translated into building stairs large enough where several people can lounge in the water, while also allowing parents to be within reach of children and part of the swimming action.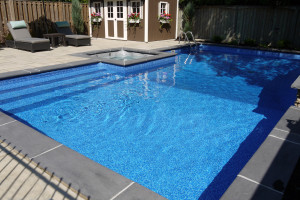 For many years steps comprised vinyl-covered steel, were square in shape, and available in a limited number of standard sizes (2.4, 1.8, or 1.2 m [8, 6, or 4 ft]). Manufacturers then developed steps in more interesting shapes with textured treads using fibreglass and polymer materials, but these were still installed on the exterior of the pool. Recent technology allows liner manufacturers to now fabricate vinyl liners to fit over any size step section that a builder wants to create. Whether the step(s) has a radius, is the full width of the pool, or is just in one corner, liner manufacturers can ensure a perfect fit over the step section, without wrinkles. Pool kit manufacturers also provide panels to easily accommodate inside steps and benches. Some even offer steel-step sections that can be filled with gravel and concrete, which is perfect for large vinyl-covered steps, giving them a more solid structure. This method of building the step is quicker and much faster than pouring a concrete step to cover.
Another design concept is creating internal steps which run the entire width of the pool. These steps provide the homeowner with a great area for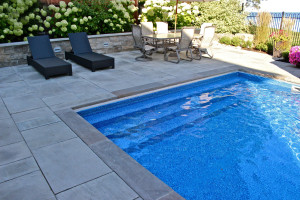 enjoying conversation and teaching young children to swim as they become comfortable with the water. These steps are typically covered in the same liner pattern as the rest of the pool, allowing them to blend in to create a more attractive look.
Some manufacturers also offer pool steps that have a thin, solid colour vinyl strip welded onto the edge, where the stair tread meets the riser, to make it easier for bathers to see the steps. Further, most are now offering textured and patterned materials to make the steps safer while remaining visually appealing.
It is important to show clients all of the possibilities a vinyl pool offers, says Jerry Green of Aquarius Pools in Roanoke, Va.
"Some clients aren't aware of the benefits and beauty that come from a large inside step or bench. I have a portfolio containing more than 100 photos that I show clients to help give them ideas about what they might want in their pool," adds Green. "We discuss their needs, they look at the photos, and together we come up with a design to make their backyard look terrific. It's important for clients to realize that we can build everything found in a concrete pool in a vinyl pool."