Internal greatness
Both pools were finished with 3175 x 6350 mm (125 x 250 in.) ceramic tiles that have a 100-year warranty. The lap pool has oversized deck level gutters with PVC grating to manage surge conditions and keep the surface of the pool still during competitions.
The lap pool also has the usual requirements of a level-modulated surge tank and sufficient surge capacity based on bather load; however, the gutter around the perimeter is approximately 381 mm (15 in.) deep and has a tapering width of 305 mm (12 in.) to 203 mm (8 in.) from top to bottom.
To allow for the installation of the gutter, the reinforcing steel and bearing strength adequate to carry the suspended slab deck—approximately 75 per cent of the wall's mass—is on the top of 50 per cent of the wall. As such, the wall is quite top heavy, unbalanced when initially formed, and vulnerable to fracture early in the cure process before the suspended slab is in place.
To create the haunch block-outs were stick-formed inside the forms to create the proper shape. The outside face of the formwork was left in place to hold the top heavy portion of the walls while the concrete cured.
AQUATICS AT THE WAYNE GRETZKY SPORTS CENTRE
The Wayne Gretzky Sports Centre (WGSC) features a number of aquatic amenities, including:
• 65-m swimming pool
• 25-m competition pool
• Diving boards
• Warm-water pool
• Hydrotherapy pool
• 45-m (150-ft) waterslide
• Various pool toys and slidesAs part of the expansion, the WGSC also offers a number of aquatic programs and activities, including:
• Swimming lessons
• Water fitness classes
• Length & circle swimming
• Recreational swimming
• Aquatic day camps
• Registered aquatic programs
• Pool party packages
A great finish
Adaptability is the name of the game when it comes to construction. Unlike other professions, construction is not only affected by circumstances such as human error, personality conflicts, or budget issues, it is mostly affected by nature, the one thing that is completely out of the builder's control.
Whether it is instable ground or heavy snow, it is important to always adjust to the circumstances that are presented. It is possible to bend without breaking: adapt, find a sustainable resolution and succeed. There is no question the WGSC will thrive in the future.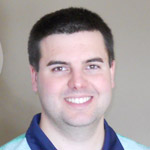 James Whitaker is a project co-ordinator for Acapulco Pools Ltd., a commercial and institutional aquatic center builder and service provider based in Kitchener, Ont. After completing the architecture-construction engineering technology course at Conestoga College in 2009, Whitaker joined Acapulco Pools team. During this time he has completed approximately 60 projects throughout Canada and the United States. He can be reached via e-mail at james@acapulcopools.com.