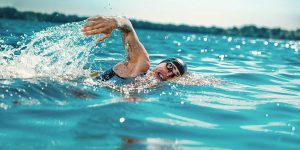 Aquatic health casts such a large net that this year's virtual World Aquatic Health Conference (WAHC) has been split into four different education tracks.
Fitness Promotion and risk management is the second education track to be featured at the virtual conference scheduled for October 15 and 16.
Sessions in this area answer questions such as why aquatics make people healthier or what really happens if guests do not rinse off before they jump in a pool.
Additionally, given the impact of COVID-19 on the pool and spa industry, the Fitness Promotion and Risk Management Track will feature a roundtable panel discussing lessons learned from the pandemic.
WAHC's nine fitness promotion and risk management seminars include:
'Peer Leaders: Why You Need Them'
'Why Making Noise is Making a Difference and How to Join the Crowd'
'Every Child A Swimmer—Florida 2020'
'Biomechanics for Race Analysis'
'Shower Before Swimming? A Culture Shift to Protect Swimmer and Staff Safety'
'Lessons Learned from COVID: Roundtable Panel'
'The Recreational Water Quality Committee (RWQC)—A Pool & Hot Tub Association (PHTA) Resource'
'What is the PHTA Commercial Council and How Are They Working for You'
'Using Aquatics to Promote Nervous System Health'
Speakers for these seminars range from textbook editors and Olympic trial swimmers, to chemists and International Swimming Hall of Fame (ISHF) chairs.
For a full schedule and more information, visit https://wahc.phta.org/learn/schedule-at-a-glance/.