Six elements for coaching employees to success
The key element to effective coaching is the ability to receive and provide feedback.
State what is observed. Coaches must avoid arguments and offer specific examples of the employee's performance, through open-minded, positive observation.
Describe feelings about performance. Coaches will reduce defensiveness by providing personal feedback on how the employee can better focus on how to improve on poor performance.
Explain the impact of the performance. Coaches should remind employees of the impact their actions have on the entire organization as well as their own performance.
Solicit understanding and agreement of their commitment. Coaches should discuss the employee's understanding of why they need to successfully complete their duties.
Make suggestions on improvement. The role of the coach is to provide suggestions or demonstrate the task so the employee understands the procedures. The coach should offer tools and counselling to improve performance.
Reinforce. The coach should reassure the employee that they are available at all times for support.
Effective leadership coaching can be implemented in any organization. Successful organizations are beginning to realize the traditional role of leader supremacy is not only outdated, it is ineffective. The new leader-employee partnerships are producing enthusiasm and commitment generating a highly productive organization. Human nature resists change. A manager's ability to coach employees is paramount in achieving productivity.
Coaching employees is both an art and a science. Today's coaching managers are mentors of tomorrow's leaders. Together, they create a team of employees who are inspired to meet not only their individual goals, but achieve the company vision.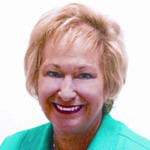 Connie Gibson Centrella, MBA, is a professor and program director for the online Aquatic Engineering Degree Program at Keiser University eCampus. She is also the director of education for Team Horner as well as a sustainability officer, having been certified in the principles of 'green' and sustainable business practices. Centrella, an industry veteran with more than 40 years of experience in the aquatics field, is a five-time recipient of the Evelyn C. Keiser Teaching Excellence Award 'Instructor of Distinction.' She is also a former pool builder with extensive knowledge in pool construction, equipment installation and manufacturing, and a National Swimming Pool Foundation (NSPF) certified pool/spa operator instructor, having trained more than 1850 pool service technicians, retailers and instructors worldwide in the past 10 years.