Functions
Manual
Brushing/
Vacuuming
Main Pump and Filter
System
Robotic
Cleaners
Handheld,
Battery-
Powered
Vacuums
Ability to remove dangerous and unsightly debris and contaminants between two and 20 microns
None
None
High
High
Direct filtering ability
None
High
High
High
Brushing ability for visible debris
High
None
High
High
Brushing ability for invisible debris
None
None
High
High
Ability to clean corners, steps, and in and around ladders
Low
None
Low-moderate
High
Vacuuming ability of surfaces (e.g. walls, floors, steps, etc.)
None
None
High
High
Scrubbing of waterline
None
None
Moderate (for wall-climbing models)
Moderate (with attachment)
Maintenance requirement
Low
High
Low
Very low
Reduction or elimination of backwashing and cleaning
None
None
High
Moderate
Electricity cost per year
Moderate
High
Very low
None
Labour cost per year for each labourer
28000
N/A
28400
547.5
Electricity savings per year
None
None
93 per cent*
25 per cent
*When used with a variable-speed pump.
"We started using robotic cleaners three years ago when regulations changed and we could no longer use our suction-side cleaning system due to the potential risk of entrapment," says Sutherland, whose facility is open 16 hours a day, 364 days a year. "Before we started using robotic cleaners, the 25-m (82-ft) pool was manually vacuumed three times per week, taking approximately two hours each time, and we didn't necessarily get every square inch of the pool either." (Author's note: suction and pressure side automatic pool cleaners are designed and almost universally used for residential pools.)
By using a robotic pool cleaner, Sutherland feels like he has hired a worker who continually cleans the pool seven-to-eight hours every night without taking breaks. That said, robotic cleaners can be programmed to run any length of time and most aquatic facility operators leave the unit in the pool to operate overnight. Once it has completed its cleaning cycle, the unit should be removed from the pool, drained, and stored for the next day's use.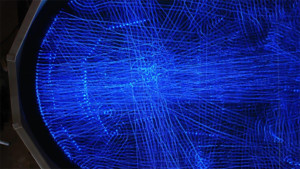 According to Richard Deakin, commercial project manager at Hollandia Pools in Toronto, most of his customers have started to incorporate the use of robotic cleaners into their regular maintenance programs as well.
"Our customers tend to be those who are proactively working to ensure the highest water and air quality at their facilities—above and beyond what is dictated by the board of health," says Deakin. "Robotic cleaners are just another tool to ensure the cleanest pool possible using today's technology, in addition to ultraviolet (UV) light, chemical controllers, etc."
Another benefit of robotic cleaners is at times commercial pools can become so dirty they require more than one full cleaning; therefore, a nice feature to look for in a robotic cleaner is a 'time delay' option which allows the user to set the cleaner to start up again, three to five hours after completing the first cleaning. This allows any dirt that has been lifted to settle back down to the pool floor to be picked up on the second pass.
"The robotic cleaner has become central to our entire system of cleaning," says Sutherland, who owns two units just in case one fails for any particular reason. "A robotic cleaner is a piece of equipment just like any other which needs belts, cords, and other parts that may need to be changed and/or repaired. We can no longer survive a day without our robotic cleaner, so having a backup unit allows us to always be prepared."
On another note, by eliminating the time-consuming task of manually cleaning the pool, a robotic pool cleaner can provide a service professional with additional time to work on other aspects involved in maintaining an aquatic facility.
"We have gained six-plus hours for pool maintenance, which has allowed me to redirect maintenance staff to clean other areas of our facility such as the change rooms," says Sutherland. "We understand that first impressions are important and we want to be sure our customers always come into a clean change room every morning.
"Further, staff can now also focus on water chemistry, pool safety checks, and general interaction with customers. Plus, the cleaner the pool is, the happier and healthier our customers are."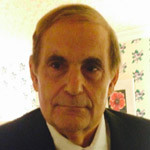 Richard K. Cacioppo, Sr, J.D., is an industry authority on the science of pool cleaning. He has several certifications and accreditations on pool operator, operation, and health and safety from many of the industry's aquatic and health organizations. Cacioppo is a certified instructor with the National Swimming Pool Foundation,™ (NSPF™), which will soon publish his latest book Grand Hotels, Great Pools. He can be contacted via e-mail at info@centerforpoolstudy.org.