A coming-of-age story
Before joining Central Spa & Pool Supply, Pagliaro—who has worked in the aquatics industry for 25 years—started his career at Betz Pools Ltd., a swimming pool and landscaping design/build firm in Stouffville, Ont. He worked in the company's service department for three years before his career path took him into the water treatment industry where he worked for three different chemical companies, including Mursatt Chemicals Ltd., BioLab Inc., and Natural Chemistry.
"While I was at Betz Pools I had a job lined up in the banking industry—I was a manager in training—until Bob Moorhead from Mursatt Chemicals called Betz and asked if they had anyone interested in a sales position. My name was referred and that is how it all started," says Pagliaro. "In essence, I really didn't pick the industry, it picked me. I am grateful to all the managers I have had throughout my career who coached and mentored me."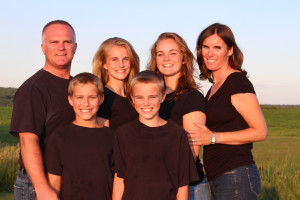 In 2011, before Pagliaro became the owner of Central Spa & Pool Supply, he was hired as the general manager. At this time, he and his wife, Nicole, and their four children moved to a small hobby farm in the Midland area to be closer to work. The farm has 60,702 m2 (15 acres) of hay, which he cuts twice per year and a garden, close to 4000 m2 (one acre), which feeds his family throughout the winter.
"I've known Peter for more than 20 years as a sales representative and industry friend," adds Pagliaro. "Over a span of 12 months, we had discussed ideas of me either working for the company as general manager and/or coming in as an owner. We came to an agreement that worked for both of us and the rest is history."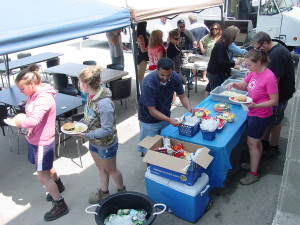 When it comes to his responsibilities as owner of Central Spa & Pool Supply, Pagliaro is in the office between 7 and 7:30 a.m. every morning to look over the numbers from the previous day and to review any current orders.
"We have 9 a.m. meetings every day with our managers to review the previous day. These meetings also provide the opportunity for staff to make suggestions and bring their ideas to the table," he explains. "Otherwise, the phones start to ring as soon as we start the day and they continue well past 5 p.m. For this reason, our staff generally works between the hours of 8 a.m. and 4:30 p.m. or 9 a.m. and 5:30 p.m. to ensure we can take care of our customers."
Taking care of business
The core of Central Spa & Pool Supply's business has always been spa parts; however, the addition of pool parts and accessories over the last eight years was a natural progression based on dealer demand.
In fact, the company works with more than 1600 pool and spa companies across Canada, some are builders; however, the majority is in service and retail operations. Due to the competitive nature of the pool and spa industry in Canada, Central Spa & Pool Supply only supports professional companies and does not sell direct to consumers through their warehouse or online store. Purchases can only be made by legitimate businesses with staff that are trained annually to service the products the company sells.
The Wolfhards, and now Pagliaro, will attest that many of the clients they have done business with over the years have become more than just customers, they are considered friends.
"We are proud to have nine customer service representatives, including five that are bilingual to assist our French-speaking customers. We also have three full-time technical support experts on staff to help dealers," says Pagliaro. "Customers purchase products from people they like and trust; therefore, we try each and every day to earn their business by treating customers how we would like to be treated.
"For instance, with our delivery program, we can provide next-day shipping to most destinations in Ontario and Quebec as long as the orders are in by noon. Another feature which has really helped our dealers is our free shipping offer on orders over $200."
New business ventures
Although spa parts and pool accessories make up a good portion of Central Spa & Pool Supply's business, Pagliaro has not been shy when welcoming new business ventures to the fold. This year, for instance, the company has introduced more than 300 new parts and accessories and is continuing its search to add more in the future. Further, with the company's partnership with Fox Pools, it is now selling onground swimming pools as well as a full line of Fox Spas and Sunrise Spas.
"We are always looking for opportunities, but not at the expense of our customers," says Pagliaro. "They come first and always will.
"Our goal is to help keep the end-user smiling. If we can offer technical support and products to fix the problem in a timely fashion, then we have done our job."