Electrical requirements
Depending on size and the options selected, saunas will vary in electrical specifications. Traditional saunas are typically 240-volt hardwired, where infrared saunas tend to be 120 volt. When it comes to custom sauna designs, the electrical requirements can vary. No matter what type of sauna is being installed, a licensed electrician is required to connect the unit.
Questions regarding safety
It is imperative saunas are safety approved and certified. When it comes to safety, sauna buyers need to be careful as misleading information can sometimes be supplied; therefore, before installing a sauna, confirm the source of all safety certifications. Buyers should also determine what is covered under the safety certification—components only (i.e. heater, infrared emitters, controls, wiring, etc.) or the entire unit?
Further, make sure all safety approved components are certified for use in the specific type of installation being performed (e.g. material kits, pre-built modular units, or interior pre-built assembly units). Even though certain components may be safety certified, it does not mean the finished product (e.g. a completed infrared sauna room) is. All saunas must be properly and safely installed to Canadian Standards Association (CSA) safety standards.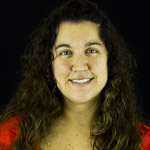 Anna Vetta is the sales administrator for Saunacore, a manufacturer of custom sauna products in Bolton, Ont. She has more than 15 years' experience in the sauna industry and holds a specialist degree in economics and geography from the University of Toronto. Vetta can be reached via e-mail at anna@saunacore.com.