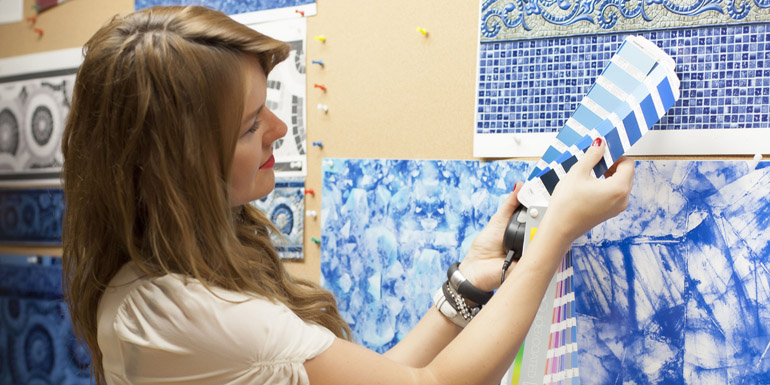 By Dominika Marcisz
Designing vinyl liner patterns for above-ground and inground swimming pools is a fun, yet challenging job as the patterns created not only need to appeal to consumers, but also need to provide pool builders the ability to enhance a space as personal and unique as the backyard. Designs must immediately and broadly appeal to a trend-conscious customer base, while working within a vinyl printing process, which requires a beautiful multi-tonal pattern be created from only four base colours of ink. It is always rewarding to see how a finalized liner design complements the décor of a beautifully designed backyard oasis.
The path of inspiration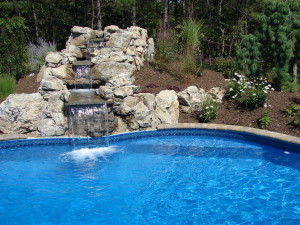 Inspiration plays a huge factor in designing vinyl liners. Ideas can come from anywhere; a good designer maintains a constant passive awareness of their environment for initial concepts. For example, some good starting points include the textile industry, landscape design, architecture, interior design, and nature. From rocks and shells to baskets and planters, the observation of colours and textures all influence the initial concepts presented to industry focus groups.
Feedback from these groups, as well as input from fellow design professionals and other links in the manufacturing and sales chains, help to hone these initial concepts into designs the end consumer will want to install on their pool.
A world of colour
Today, there are many resources available specific to colour trends. Designers research the use of colour in complementary markets (e.g. automotive upholstery or the fashion industry), and gauge the colours used in their vinyl liner designs against these prevailing trends. The overall colour scheme of a liner design is crucial as it reinforces the mood of the swimming pool, and ultimately the backyard, for a long period of time.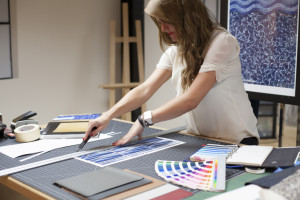 Colour might be the single most important characteristic determining whether a particular pool liner pattern or collection will succeed or fail. As such, an approved initial liner concept quickly moves into collaboration with a development team comprised of colour development specialists and vinyl ink technicians to achieve the best end product possible.
Just because one colour may have been popular one year, it does not mean the same colour should be applied to the following season's vinyl liner patterns. This is important because colours in products such as apparel are not expected to 'stand the test of time.' However, vinyl swimming pool liners are generally in the pool for at least five to seven years. Designers work hard to create patterns that have a classic appeal and will not look dated after two years. Therefore, the vibrancy and exact hues that made the initial design concept a hit with focus groups must be preserved and enhanced for final impact in the marketplace. This requirement for colour accuracy extends past the inks right to the base colour of the vinyl itself. Early base films were aqua or baby blue. Today, however, as printing technologies advance, the trend has moved toward a white base film as it makes the colours in the pattern appear more vivid.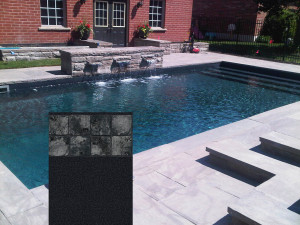 Designers are also exploring base films such as tan, which is popular in regional markets with warmer climates, and grey, which evokes a gunite esthetic to co-ordinate with slate pool decks and coping treatments. Given how important it is to choose appealing colour schemes for designs and ensure they come out 'right' during the development process, it is even more important for a designer to be aware of marketplace expectations despite what colour trend research might suggest.
For instance, 2012 and 2013 saw acid greens and sugared almonds become influential colours across multiple industries; however, most pool owners prefer and expect more sophisticated, pool-friendly colours. Where colours in the fashion industry change from season to season, pool liner colours must be derived from the classical end of the spectrum, where they are less susceptible to bold changes in the prevailing trend.