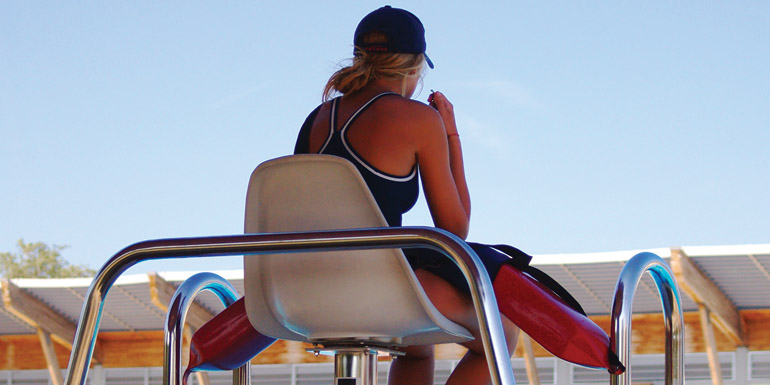 By Mary O. Wykle, PhD
The idea to implement hand signal communication in the aquatic environment was first introduced by Greg and Evelyn Keyes, master trainers in various aquatic fields, and operators of the Gain Glow Aquatics in Victoria, Australia, at the International Aquatic Fitness Conference (IAFC) in Orlando, Fla., May, 2012. Before this, however, Evelyn Keyes first used emergency hand signals when working in a grocery store and a patron became ill. Regardless of the site or the situation, obtaining quick care is essential. Therefore, when taking ideas from this presentation, it was logical to see how they could be applied to many aquatic facilities and water-related activities.
Emergencies where lifeguards activate action plans often cause alarm and curiosity among other patrons. If a water rescue is required, crowd control is necessitated due to the panic that can begin—especially if it involves a child. Parents on the pool deck, as well as onlookers, want to see what happened and help lifeguards. However, by using hand signals, emergency situations can be quickly and quietly identified until the appropriate staff and equipment arrive. This extends to the unavoidable need for crowd control and too much information being public.
Preparing for an emergency
Depending on the province/state, there are different laws and ordinances that specify emergency rules and regulations that must be enforced. Many would like to believe all facilities follow these requirements, but there are always exceptions to the rule; some facilities even manage to overlook the essentials of safety and avoid detection, not to mention negligence, liability, and safe management of the aquatic facility. Preparing for emergencies by practicing a strategic plan is not only essential, but also common sense.
Swimming pools and spas/hot tubs fall under various categories, but all must have an Emergency Action Plan or standards of procedure to address potential incidents. In most cases, staffing requirements for various facilities such as private pools and spas (e.g. hotels) differ from community or public pool regulations. Proper staffing established by facility management and lifeguard requirements may vary, but all have a plan to address an emergency. Multiple activities simultaneously conducted in pools, such as swimming lessons, public swimming, and swim training create an environment where additional lifeguards are needed. Often overlooked, these plans do not address specific illnesses or accidents. Most accidents and illness occur on deck or in the locker room; therefore, basic risk management plans must address all of these possibilities. Quick recognition and correct response without creating patron panic are the goals of an Emergency Action Plan.
In a perfect world
In a 25-m (82-ft) pool with six lanes, the standard policy typically requires two lifeguards on station with rotation every 30 minutes. During high usage times, a third lifeguard is 'roaming' on deck to provide additional coverage. However, not all facilities of this size follow this mandate.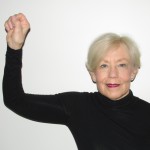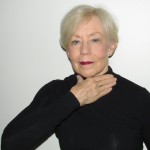 The growth of leisure pools present new requirements for safety and lifeguard staffing. Many pools are faced with restrictions on staffing because of financial constraints—the pool does not generate the funds needed for recommended staffing requirements during all open pool times.
So, what does this mean for local pools when an emergency occurs? And, when the Emergency Action Plan has been activated, and a rescue or assist is in progress, how is the appropriate response communicated in a noisy, sometimes crowded, area without alarming bystanders?
This is where universal emergency hand signals come into play as they have an important role in the method of response to any physiological illness. Their value serves to quickly alert responders to a potential medical emergency without announcing the incident to all bystanders, while avoiding unwanted embarrassment to the victim.