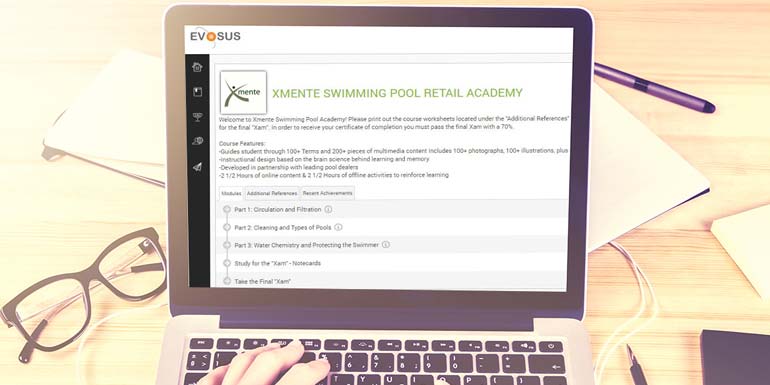 Evosus has entered a new partnership with Xmente Swimming Pool Retail Academy which will see the business management software provider offer additional online training courses on its ecommerce site.
Xmente's self-directed course titled "How Pools Operate," comprises a number of educational modules to help all employees learn how to consistently communicate with pool and hot tub consumers. The courses are available to the general public as well as existing Evosus clients, and can be bundled into a new employee onboarding training experience.
The online training course will be delivered through Evosus' online learning platform in conjunction with the company's other training courses. By uniting brands and resources, the goal of the partnership is to better serve the aquatics industry through the educational program by addressing some of the business challenges faced by specialty pool retailers. For more information, visit Evosus' website.