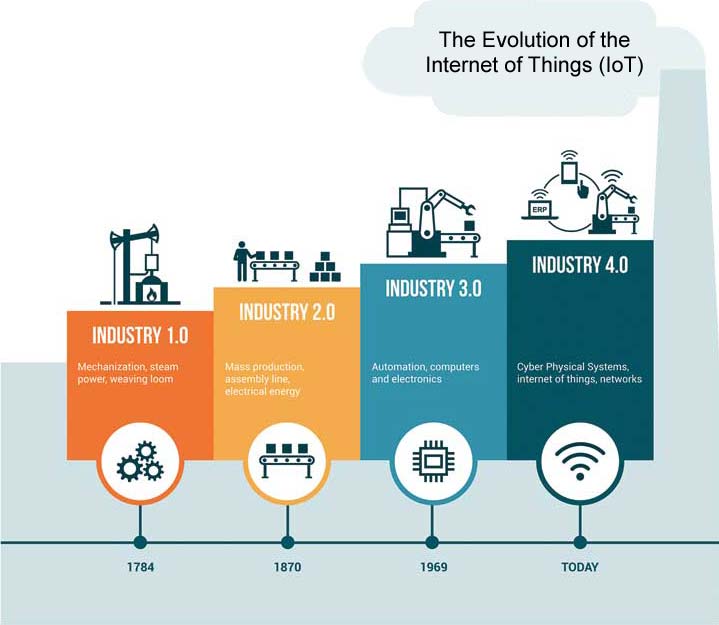 Another current example of IoT is a cloud-based home automation system. If it senses the homeowner or their vehicle is on the way home at an unexpected time (based on the data it receives via a smartphone or the vehicle's GPS), the home automation system can act on the information. For instance, it can turn on the home's heating or cooling system to a preferred temperature before the homeowner arrives, without even asking them for it to happen. Traditionally, smart home systems have required significant investments in technology and hardware, in addition to requiring trained technicians for installation and maintenance. Now there are big players entering this market (e.g. Google Home and Apple HomeKit), making the installation of a smart home system a do-it-yourself project.
Transportation holds huge opportunities as smart highways and smart cities interact with vehicles to reduce congestion and increase safety. For example, using sensors in a bridge to warn vehicles and drivers of ice formation, or real-time traffic monitoring that integrates with traffic lights to optimize traffic flow and speed up the home or office commute. The potential applications are far-reaching and amazing.
Backyard automation and IoT
How homeowners interact with the different components in their backyard has progressed along a similar path as other technologies. Originally, pumps, water features, lights, and ponds were controlled using light switches, mechanical timers, manual valves, and breakers.
Approximately 20 years ago, computerized backyard automation systems were introduced to the market. These pool controls made it possible to set operating times, or time clocks, for pool and pond pumps, lights, and heaters, as well as activating water features (e.g. waterfalls and deck jets) and landscape lighting. In regions where pools with attached spill-over hot tubs are popular, they also automated the somewhat cumbersome job of changing the position of valves to divert water flow to the hot tub when the homeowner planned to use it, as well as increasing the water temperature in the hot tub to a more therapeutic level.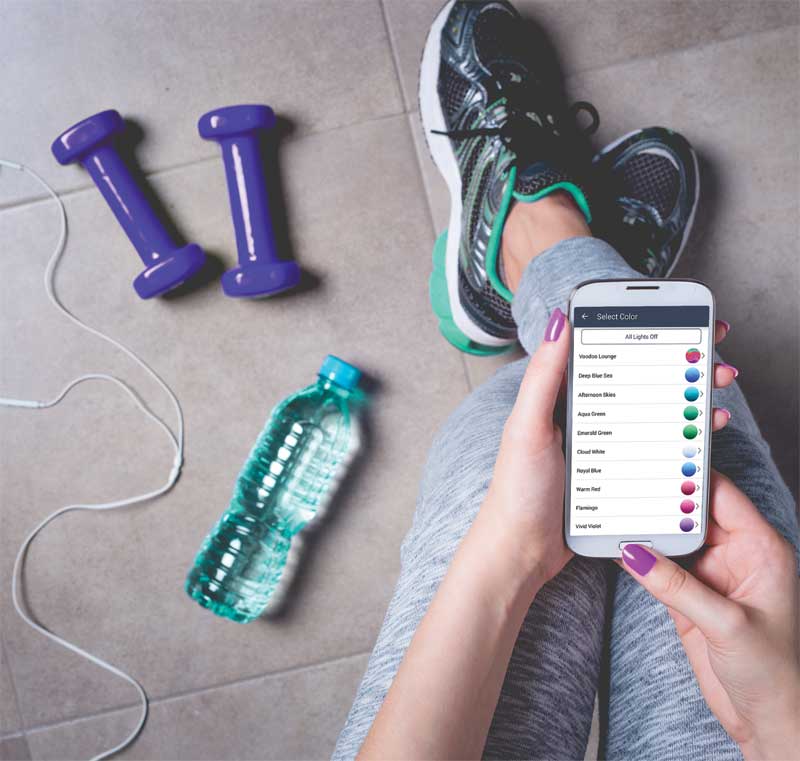 Automation systems also made it possible to adjust pool water temperature remotely, not just the on/off cycle of the heater. These options allowed homeowners to not only get more enjoyment from their pools, but also spend less time maintaining it. They also provided a means to realize significant savings in energy consumption thanks to integral digital time clock functions.
In the early days
Early automation systems had limited user interface options. Programming the control or activating devices was accomplished using a touchpad located on the control panel, near the equipment, or via remote control located conveniently in the home. These early interfaces were hardwired from the pool equipment pad/room to the home. Making a hardwire connection to the user control panel in the home was not a problem if the installation was completed at the same time the pool was installed, but it was often a challenge if the homeowner wanted to add a pool controller to a pre-existing installation.
Serial adapters came next
This communication interface allowed backyard automation systems to be hardwired to smart home control systems. There was no direct pool control via Internet connection, but there was a physical connection between the pool and home automation systems. As most smart home systems also had Internet access, it provided homeowners an indirect path to the web to control their pool and backyard water features.
Enter the waterproof wireless handheld controller
This user interface made it much easier to retrofit an automation system onto an existing pool and was quite popular due to its portability. As it is not bolted to the kitchen wall, the homeowner could take it with them into the backyard to program start and stop times, turn on/off pool lights, adjust temperatures, and activate water features right from the patio table, or poolside.
Additional functionality and programming features
Over time, some backyard automation systems were capable of controlling other devices such as pool and landscape lighting, enabling homeowners to program them to turn on at dusk, for instance. The pool controller calculated when dusk occurs based on the homeowner's particular location on the continent and automatically adjusts the equipment's on/off times based on the change in daylight hours throughout the season.