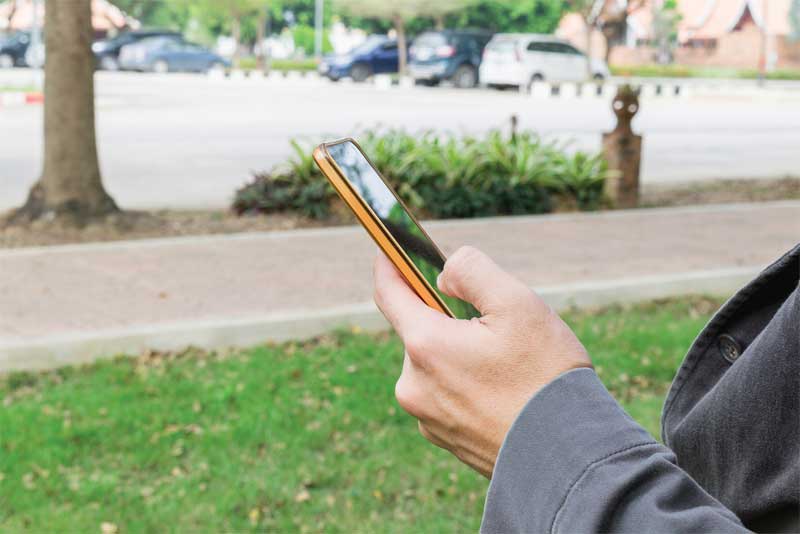 There are even programs (seasonal adjust) that automatically alter the runtime of pumps and chlorinators to operate longer as the days heat up into mid-summer and then reduce operation as the weather cools into the fall. A few years ago, when coloured pool/hot tub lights were a popular option, these controllers evolved to allow homeowners to select a specific colour, or a light show, with the touch of a button, rather than manually cycling the lights on and off to select the desired colour or display.
Energy savings in the backyard continued with the adoption of light-emitting diode (LED) pool and hot tub lighting and, most significantly with the advent of variable-speed pool pumps (VSPs). These devices, too, were assimilated into the available programming options of a backyard automation system to offer the homeowner greater ease of use.
Additional devices and products were also added to the list of things the homeowner could control, such as saltwater chlorine generators and chemical treatment systems, to further simplify pool maintenance.
So where does IoT fit in?
Approximately four years ago, industry suppliers of backyard automation systems introduced a new interface (i.e. a specialized router) that could be connected to pool controllers. It connects a backyard automation system directly to the Internet (either wirelessly or hardwired) with no connection fee for the program.
With this connectivity, homeowners can log in to the automation system's web portal and have full access to the programming and control of their backyard oasis. Now, with this ability to connect to the Internet, smartphone apps were also developed so homeowners were not limited to using a computer to control their pool. Using the app, lights, waterfalls, and equipment can be activated through a simplified user interface on a smartphone/tablet. This advancement makes the backyard accessible from any web-enabled device, anywhere in the world, with the touch of a few buttons.
Since their introduction, these web-enabled backyard automation systems continue to evolve, the apps have become more intuitive, and simple to use, and now have a new, easier level of integration and connection with the IoT.
Individual device IoT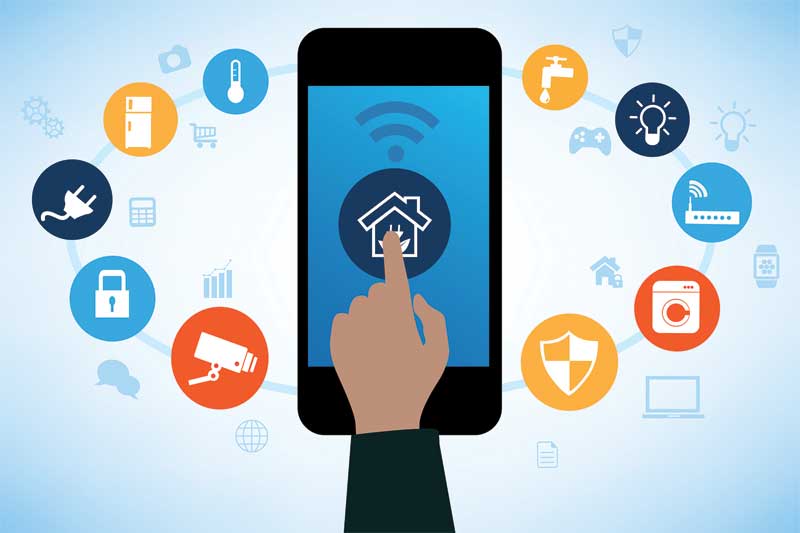 Today, those homeowners who already have a pool and do not want or need a complete backyard automation system can now choose to automate and web-connect individual devices without having to rewire their equipment pad.
Recently, products have been launched which can be retro-fitted to pre-existing pump equipment, allowing wireless IoT communication. This connectivity offers homeowners all of the benefits of a VSP, without having to go out into the backyard to control it or requiring it to be hardwired (i.e. run conduit) to a wall-mounted control—an app on their smartphone allows them to change speeds or activate cycles from anywhere.
Another new product, which can be operated in similar fashion, is a robotic pool cleaner. By direct connect to the Internet, the homeowner cannot only control the cleaner's programmed cycles, but also its movement (i.e. steering) right from their smartphone.
IoT is here and its applications are almost limitless. That said, there are many exciting possibilities that lie ahead for its use and integration in the backyard leisure living market.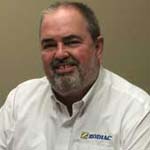 Gary Scott is the national service and training manager for Zodiac Pool Systems Canada Inc. He has extensive experience in the pool and spa/hot tub industry, spending the last 22 years in sales for the predecessors of Zodiac pool products, in addition to operating his own business four years prior. He is also a certified pool operator (CPO) and licensed gas fitter. He can be reached at gary.scott@zodiac.com.