By Eric Cournoyer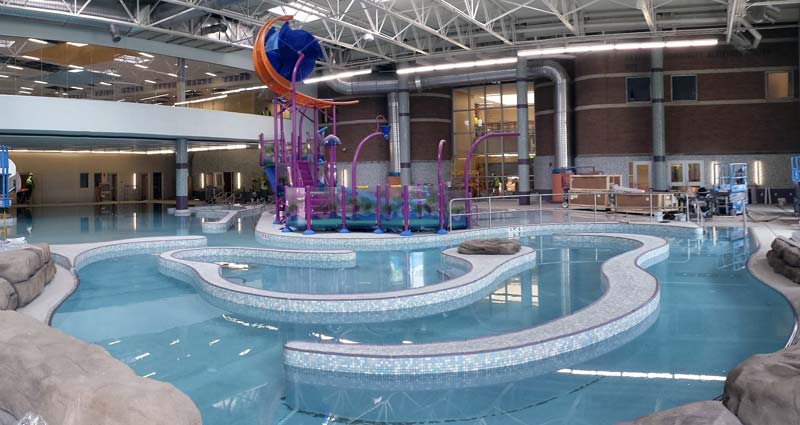 When to service a dehumidifier and who to call are probably two of the most critical decisions that must be made for an aquatic facility, whether it is a huge indoor waterpark or just a small indoor pool.
Most indoor pools in Canada rely on a mechanical dehumidifier to keep the environment comfortable for occupants. Typically, dehumidifiers maintain a 50 to 60 per cent relative humidity (RH). In most cases, a dehumidifier (depending on the model) will also heat and cool the space, and possibly use waste heat from the compressor to provide free pool water heating.
Although dehumidifiers provide air conditioning, they are quite different from conventional air conditioners and, therefore, should not be serviced in the same manner. For example, air conditioning systems are typically serviced every six months, or one year at the most. However, an authorized service technician should check a natatorium dehumidifier at least every three months.
Looking for trouble
A dehumidifier provides total control over the indoor space, as opposed to just cooling it. Therefore, most malfunctions are noticeable to patrons and management, such as fog or condensation on the windows, uncomfortable temperature/humidity, and stuffy breathing conditions. Unusual vibrations/noises from the dehumidifier or supply ductwork may also occur, while pool odours in the facility's non-pool areas may be noticeable.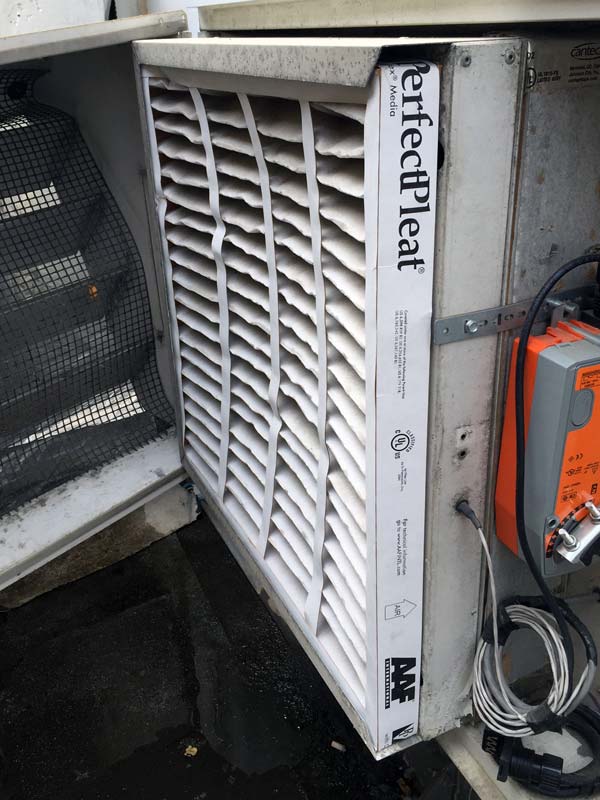 Fog and condensation typically indicate insufficient airflow to the windows to condition them with dry, warm air. This is especially common during the winter when the dew point temperature of exterior wall glass drops too low—due to insufficient airflow—the humid air inside the facility condenses on the glass.
An uncharacteristically uncomfortable temperature or high humidity in the natatorium might point to dehumidifier problems. Air media filters inside the unit could be clogged if they are not periodically changed. Dampers that control exhaust or outdoor air intake could also be skewed.
Like most mechanical equipment, an unusual sound or vibration generally means there is a problem. Therefore, it is a good idea for facility managers to become familiar with the routine sounds of a mechanical room. Then, a daily or weekly inspection can detect any recent audible noise variation or vibration. If the operating sound is different from the norm, then it could indicate a malfunction or a potential problem.
In some cases, modern dehumidifiers may have web browser-based communication centres that can send e-mail or smartphone alarms/alerts when operating conditions degrade. If available, facility managers should use this interface access.
Pool odours beyond the pool area, such as in the facility's lobby, offices, or other rooms could indicate the natatorium is no longer under the necessary negative building pressure. Unlike most commercial buildings, a natatorium is designed to operate at a negative pressure, which means more air is exhausted than is delivered to the space via outdoor air and return air (i.e. more pool air is drawn out than what is being pushed in). To check the building's pressure, a facility manager can perform a simple test, which involves slightly opening the natatorium's entrance doors and holding a tissue near the opening to see if it is drawn into or away from the building. If the tissue is drawn in, it confirms a negative pressure. (For this test to work, however, it is important to make sure the locker room doors are closed.)
Dehumidifiers also have several dampers for airflow. Dampers control incoming outdoor air into the dehumidifier or return air. These dampers can become inoperable from possible ice formation, stuck open or closed from poor periodic maintenance, or just improperly adjusted by local contractors or facility staff that does not understand their function.