Who to call for service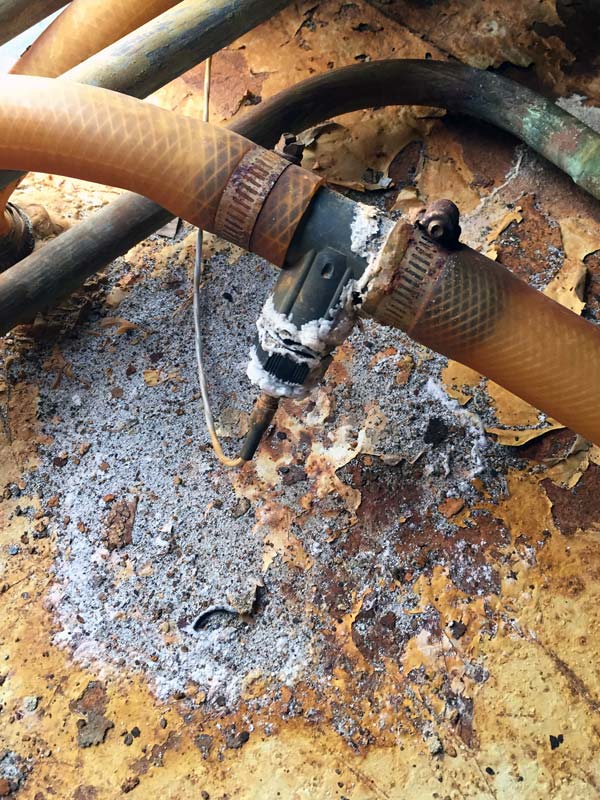 If there is an issue with an aquatic facility's dehumidifier, it is important the facility manager knows who to call for service. Most heating, ventilation, and air conditioning (HVAC) service contractors are qualified in air conditioning, but may have little experience or education on commercial dehumidifiers, which, as mentioned earlier, are quite different from air conditioners despite the similar tasks they perform. More specifically, it is the control strategy and the dehumidifying equipment's objectives that are unique.
For example, dehumidifiers have adjustable slide-gates for controlling outdoor airflow and dampers for diverting return air away from the cooling (dehumidification) coil. This control and operational strategy's objective is maintaining a comfortable 45 to 55 per cent RH, not an uncomfortable 10, 20, or 30 per cent RH, which can happen when too much moisture is removed. There are many air balancing adjustments that were most likely part of the facility's post-construction commissioning process. Sometimes, local HVAC service contractors close or improperly adjust these balancing dampers because they are inexperienced with dehumidifiers.
Keeping the coils and filters clean is important as well. If they become dirty, it affects the static pressure of the system, which results in restricted airflow. In this case, outdoor air dampers can be mistakenly adjusted, whereby opening them more to increase the airflow; however, this increases energy costs. Further, when filters are replaced, or coils are eventually cleaned, the additional airflow created by the previously opened dampers can adversely affect the space's set point temperature and RH.
The dehumidifier's free pool water heating system (if it is part of the dehumidifier design) is another common service call. In many cases, it is inadvertently turned off during the filter backwash process by facility maintenance staff or service contractors who then forget to turn it back on. An air pocket that develops in the piping can be another common occurrence. Should this happen, the pump will lose water pressure (i.e. prime). When the low water flow alarm is ignored, sometimes due to excessive alarm incidents, the system automatically switches to the backup conventional pool heater (which is not free), resulting in an energy bill shock that could go unnoticed for months.
When a local contractor services a commercial dehumidifier, aquatic facility managers should check to see if the following components have been itemized and inspected for functionality on the invoice.
Other problems such as heat rejection can result from the aforementioned differences between air conditioners and dehumidifiers. While air conditioning equipment typically only rejects heat to one source, such as an outdoor condenser, dehumidifiers can reject heat in multiple ways. Instead of wastefully dumping the heat outside, dehumidifiers can divert waste heat from compressors to warm the water, preheat outdoor air, or even reheat the air downstream from the cooling coil by using a heat exchanger. In the latter instance, the cooling coil's temperature (between 7.2 and 10 C [45 and 50 F]) condenses moisture out of the air. Distributing air at this temperature into the pool environment would make wet bathers extremely uncomfortable. Therefore, it is mixed with return air in an efficient method, reheating the natatorium's supply air to a comfortable 27.7 C (82 F), or any temperature specified by the facility's design. Outdoor air can also be preheated using return air in a heat exchange process, right before it is exhausted.
Top six maintenance items on a routine dehumidifier service call
When a local contractor services a commercial dehumidifier, aquatic facility managers should check to see if the following components have been itemized and inspected for functionality on the invoice.
Replace air filters (including any outdoor air filters if the dehumidifier has them) quarterly or as often as monthly when located in polluted geographical environments.
All supply and exhaust fans are functioning properly without unusual noise and vibration. Service techs should stop all fans and activate each one individually for inspection.
Check dampers for exhaust and outdoor air parts of system.
Inspect the condensate drain pan, drain, and P-trap for any obstructions that could cause an overflow and lead to potential property damage.
Clean the outdoor condenser coil with domestic water (spraying from the inside out) to maximize heat transfer.
Check refrigeration circuit pressures with manifold gauges and ensure they match the readouts of the unit's transducers that report to its microprocessor controller.