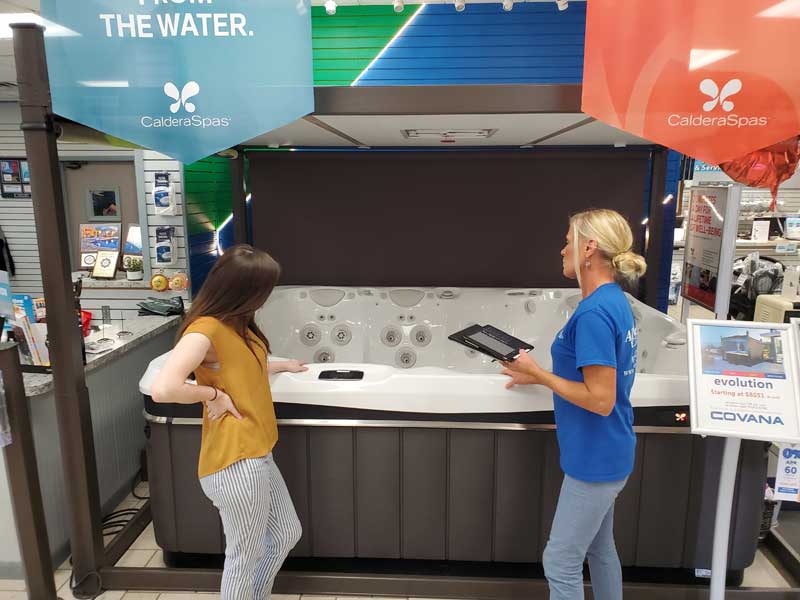 The business surge in 2020 due to COVID-19 caught most pool and spa service businesses by surprise, especially given the industry was forced to operate much differently than in the past. Despite the challenges, savvy pool and hot tub professionals are embracing the opportunity to improve their business practices and ramp up over the winter for an even better 2021 season.
During the process of creating business plans for the season to come, many pool and hot tub industry experts shared their insight on new trends that are emerging and why they should be harnessed to take one's business to the next level this year.
Trend one: Training
There is a need for pool and hot tub service business owners to provide more frequent, diversified, and virtual training programs.
Julie Kazdin of Kazdin Pool Service says training has always been central to ensuring the exceptionally high level of service her company provides to its customers.
"In the past, all employees came together in a room for training," says Kazdin. "But with the pandemic, this has changed and, in fact, has highlighted the point so much more training can be accomplished by doing virtual, online training."
Luckily, there are ample training tools available. Many manufacturers offer quality webinars, tutorials, videos, and even live instruction businesses can use to train, retrain, and cross-train existing and new employees.
Kazdin's company has developed an in-house training platform, as they offer specific, proprietary training for employees, including videos and quizzes, which they are now doing online.
Dan Lenz, manager at All Seasons Pools, says he will be adding new 'communication and writing' training for his employees this year.
"With our staff spending much of their time communicating with clients by email and text, being able to clearly and precisely communicate in writing is very important."
As businesses allow their employees to remain at home, they are ramping up their business software systems so many of the functions and information that could only be accessed within one building can now be accessed anywhere.
One of the best features available in some pool and hot tub software systems is what is known as the 'practice company.' This is also a valuable training resource as it allows businesses to simulate all the functionality of its store operations, without touching the actual system. The 'virtual' company allows new hires to run sales, process refunds, look up inventory—everything employees will be doing during the height of the season. And, once again, when these systems can be accessed from any computer, employees can practice and train from home, which helps to ensure they remain safe and healthy.
Additionally, businesses should look for local certified pool operator (CPO) classes—like water chemistry or hydraulics—that can be taken online (or in-person, when available), and be sure to register employees, pay for courses, and make adjustments in their scheduling so they can successfully complete the classes.
Many vendor partners also offer free courses designed for busy pool and hot tub professionals. These typically comprise webinar resources, online courses, and even local representatives who can come to one's business location and provide on-site training. Even pool and hot tub software providers offer one-on-one training to help employees stay current on the latest updates to maximize the utility of the software, streamline businesses operations and, ultimately, reduce the hours it takes to get jobs done.