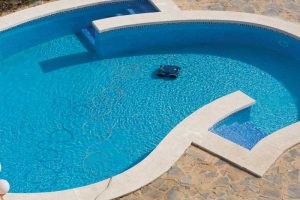 By Guy Erlich
The need for pool vacuums and cleaners has increased as consumers seek to keep their new investment clean. As a result, retailers need to help new pool and spa owners find the cleaner that is best suited for their pool, spa, or swim spa. These state-of-the-art water maintenance tools help keep consumers happy with their backyard investment.
Positioning pool and spa cleaners
One popular category on the market is automated pool cleaners. The most successful retailers focus on selling battery-operated and robotic cleaners as a technological tool, providing the latest and greatest automation and the best and easiest solution for maintenance. Retailers who place emphasis on the new features offered by today's cleaners will set themselves apart from their competitors and help them to avoid competing on price alone.
As specialty retailers must set up their customers up with everything they need for success, battery-operated, hand-held pool and spa vacuums as well as robotic cleaners are key products to ensuring this happens. Therefore, savvy retailers need to start the conversation with their clients about pool maintenance quickly and explain how these high-tech vac cleaners can increase the enjoyment of pool and spa ownership. Many consumers today are looking for technological solutions throughout their home and, fortunately, the latest pool and spa cleaners provide another piece to build a completely automated home.
Providing the latest and greatest
Many retailers have found promoting battery-operated, hand-held vacuums or the latest robotic cleaner as "the best money can buy" is appealing to those customers, especially those who only want top-rated products—whether it be the best car, the best barbecue, or, in this case, the best pool or spa cleaner. In fact, many customers will buy the "best" cleaner just because it is referred to it as such.