By Mike Fowler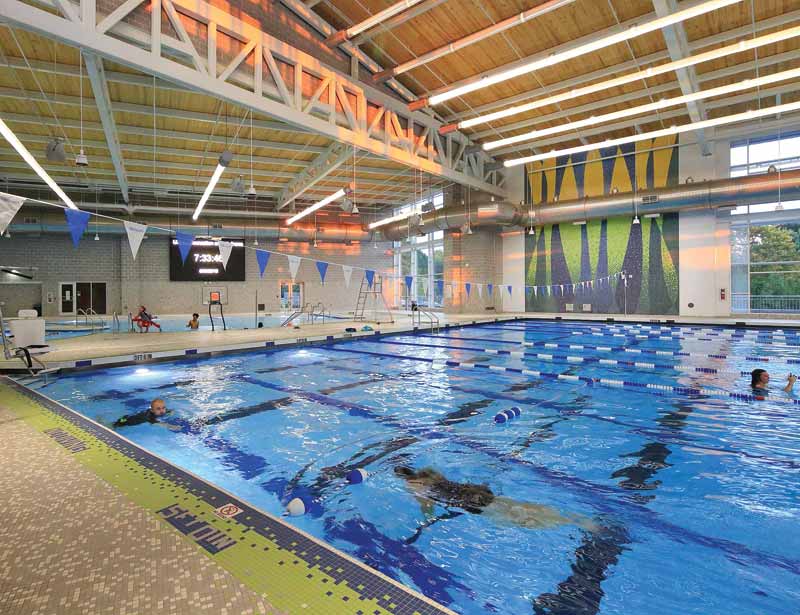 There is a growing trend among athletic aquatic facilities to install 'green' or eco-friendly pool equipment designed specifically to lower operating costs by reducing energy consumption. Pool pump rooms are among the most scrutinized areas when facilities undergo energy audits due to the sheer amount of electricity consumed by pumps, filters, and other equipment. When updating its aquatic centre, the University of North Carolina at Greensboro (UNCG), not only wanted to redesign the facility to better serve the needs of its members, but also wanted to use the most energy-efficient equipment to control operating costs.
With the explosion of student recreation centres about 10 years ago, these facilities became architecturally more attractive, showcasing amenities to attract new students. The importance of mental and emotional health along with physical health was repeatedly highlighted. This awareness transformed old-school gyms with weights and tracks into all-encompassing wellness facilities with social centres, dieticians, and counsellors, and as spaces for physical activity. It was then that UNCG, like many universities, needed to improve its student recreation and wellness centres.
The project design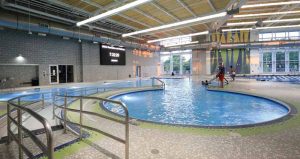 In the case of UNCG, there was a student-led referendum and bond for creating the Kaplan Center for Wellness. While RDG Planning & Design was the architect on the project, Aquatic Design Group (ADG) worked closely with the team to create a space that met the university's criteria. Paddock Pools was recruited as the contractor for building the pools.
The final result was an indoor  aquatic facility, with large windows comprising two bodies of water—
a large, 25-m (82-ft) pool for lap swimming and other aquatic activities and a second leisure pool, which offers many unique social features desired by the student community.
The large pool
As the university does not have a swim team, the centre did not need a typical competitive pool. In lieu of a regulatory competitive aquatic facility, a 7.6- x 7.6-m (25- x 25-ft), eight-lane pool was built, which allows lap swimming as well as kayaking, scuba, and paddleboarding courses. In addition, the space doubles as a facility that can be rented out for grade-school and high-school swim meets, thus providing additional income for the centre while also actively engaging the community within the university.