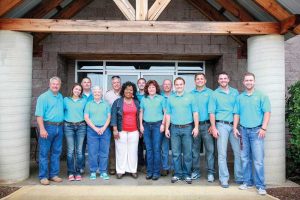 By Mike Echols
Pool dealers, builders, and service technicians are the lifeblood of the pool industry. It is because of these professionals that homeowners learn about their pools and how to maintain them. Their expertise helps homeowners enjoy their pools for years to come.
One industry manufacturer helps its dealers grow their businesses with resources through its Pentair Partner Centre. To celebrate them, the company shares stories of some of its key dealer partners, such as Lynn White, and the inspiring work they are doing to advance the pool industry.
White, owner of Water Works Pool & Spa in Tuscaloosa, Ala., is an entrepreneur who took over her family pool business at the age of 24. In her story, she shares her experience and provides encouragement and advice for other women in the industry.
Lynn White's story
According to a study by Zippia, only 11 per cent of pool installers are women. For women such as White, this makes her success even more rewarding.
She trailblazed her path in the pool industry by staying true to her values. As a 38-year veteran in the pool business, she learned how to successfully run a company from an early age when taking over her family business after her father had a stroke.
As Water Works Pool & Spa approaches 40-years in business, White reflects on how she has achieved success. One thing is clear, her strong work ethic and devotion to treating her customers and employees with respect allows her to overcome barriers in her path. White, like other women, recognizes there is a growing space to succeed professionally and personally in the pool industry.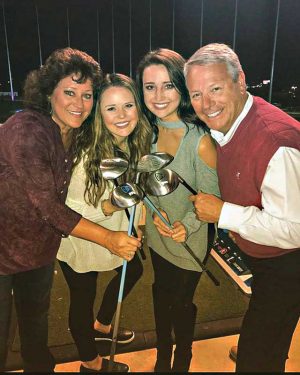 Women in the pool industry
From the beginning, White had to prove herself to customers and illustrate that she knew the ins and outs of the pool industry. She experienced customers addressing questions to male co-workers rather than giving her the opportunity to respond or address problems. Although she has faced challenging customers in the past, one thing White can guarantee is how she responds to negativity. She makes it a point to treat every customer, pleasant or unpleasant, with respect and builds her business on those values.
"It was hard to not internalize the little comments throughout the years, but I knew I couldn't dwell on them," says Lynn. "To other women in the pool industry, keep your head held high and always focus on growing your business despite challenges you may face personally and professionally."
White learned over the years how to overcome adversity and successfully run her business. She shares the following four tenets with other professionals looking to grow their businesses and navigate the highly competitive pool industry.