By Colleen Newhouse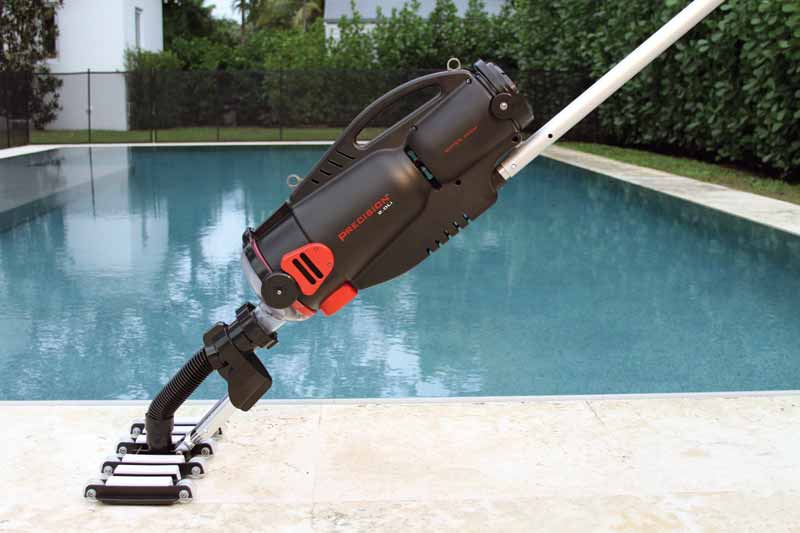 The busy pool season is about to start and service companies as well as retailers are getting ready to kick into high gear. Service technicians tend to focus on big-ticket items like salt chlorine generators and retailers focus primarily on selling furniture and outdoor living products, but pool cleaners offer subtle revenue streams and high profit margins that should not be neglected. For service professionals, pool cleaners save time, allowing them to pro-actively look around the backyard for higher value revenue streams.
Pool cleaners help service techs
Service technicians generally gauge their success by the number of pool owners that sign-up for pool service with the goal of maximizing the number of pools serviced per day. The ability to obtain as many clients as possible in a tight geographic area is not only one of the best ways to optimize the use of time by maintenance crews, but also one of the easiest ways to maximize a maintenance professional's revenue per hour. That said, clever maintenance technicians also realize the importance of not rushing through a service call as other potential revenue opportunities could be missed—especially if there is not enough time to look around the pool.
Pool cleaners save time and increase revenue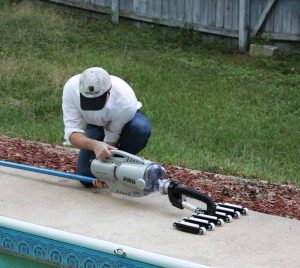 Battery-operated pool cleaners are a perfect example of a technological advancement that can buy time for maintenance professionals. Rather than spending an excessive amount of time lugging around heavy vacuum equipment, dragging out hoses, and then priming them, a handheld, battery-operated pool cleaner can be used to expedite the cleaning process. As a result, it gives them more time to check on the pool equipment and other essential components.
Service professionals carry handheld battery-powered cleaners in their trucks to spot clean specific areas of the pool where dirt often accumulates
(e.g. steps and cuddle coves). In most cases, a service technician can spend up to 20 per cent less time per pool when using this type of cleaning equipment as opposed to a traditional vacuum with hose, which takes a lot of time to set-up and put away. Not only do these pool cleaners save the service crew time, they are also able to clean more pools which results in increased revenue. As service professionals start using these high-end vacuums to clean pools, they will realize they have additional time to pursue more profitable business.
For example, when opening pools, service technicians typically need at least an hour to manually vacuum the pool (not to mention the need to backwash and clean the filters). Handheld, battery-operated cleaners are much more efficient when opening and closing pools—especially when there is no need to remove large debris and leaves.