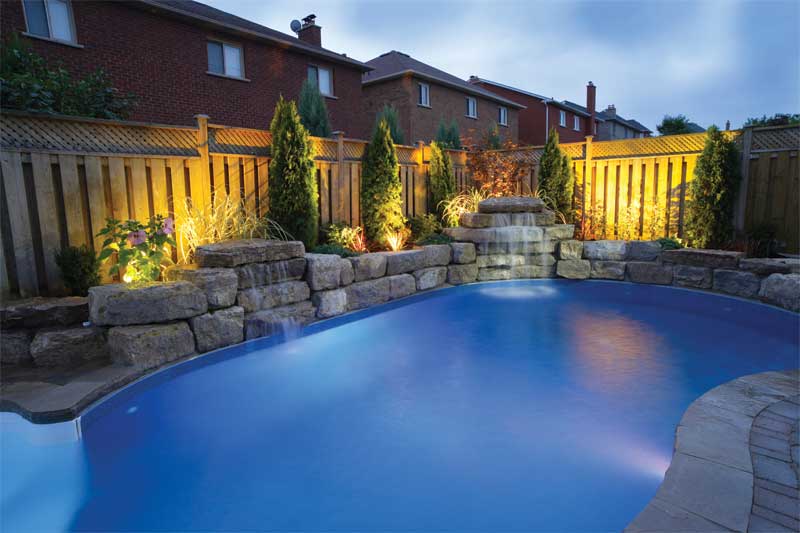 Smart devices are gaining in popularity and their presence in North American homes is increasing. With no surprise, consumers are attracted by the convenience, savings, and control it brings to their lives. According to recent studies, 26 per cent of U.S. broadband households and 19 per cent of Canadian households with an income of $100,000 or more own at least one smart home device. Pool, spa, and landscaping professionals can, and should, dive into this new reality as it can open many doors to a thriving market.
But, how does one surf the smart home wave and create value to new and existing customers? How does one meet and exceed their customers' needs while staying within their budget? The answer to these questions is simple: by offering an affordable and easy-to-use smart device that can be added to any installation, both new and old.
Full control at the fingertips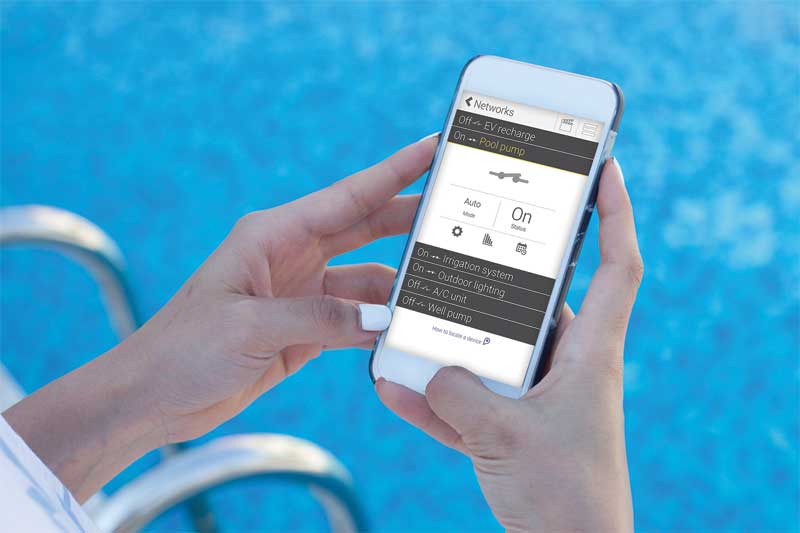 The different options available to North American consumers include smart and web-programmable electrical load controllers. These devices can be easily installed on nearly any backyard appliance, including pool and hot tub equipment such as pumps, heaters, lights, and water features. Once connected, the load controller will allow these devices to be managed remotely, making them smart home compatible.
Depending on the load controller selected, it is also possible to apply timers, program schedules, or integrate 'actions' using any smartphone, tablet, or computer. Voice assistants like Google Assistant (Google Home) and Alexa (Amazon Echo), or widespread home automation platforms like SmartThings or Control4, can also work with these devices. Specific features like providing highly precise energy consumption reports can also be part of the available functionalities.
Given load controllers can be installed on existing equipment, they are a great addition in the backyard for homeowners interested in automation without replacing their existing equipment. The fact these controllers are affordable and easy to install is only a bonus. Now that this technology is available, load controllers are a great way for pool and hot tub retailers to pursue their relationship with existing customers whose equipment still works but could benefit from everything smart home technology has to offer.
As for new customers, load controllers can enhance the entire experience of their backyard from the beginning of their project—especially since load controllers can be installed on nearly every electrical appliance, as long as its electric load is compatible.
TOP FIVE ADVANTAGES FOR POOL, HOT TUB, AND LANDSCAPING PROFESSIONALS
Growing market
One American in four and nearly one Canadian in five already own at least one smart device. The market is promising and far from being
over saturated.
Existing and new clients
Smart and web-programmable load controllers are a great way to renew the interest of existing clients. They are also an exciting solution for new buyers on a budget.
Easy to sell
Smart home devices and technologies are on the rise. Consumers are looking for affordable options that provide convenience and make their life easier.
Versatile devices
Load controllers can be connected to any appliance with a compatible load.
Simple to install
Load controllers can be installed quickly and easily, as minimal tools and space are required.