Easy installation for boosted productivity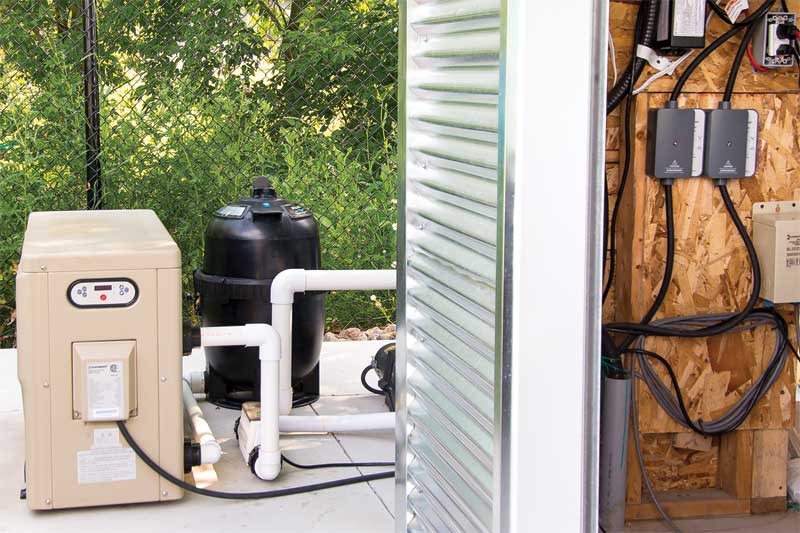 The installation is easy: wires from the outdoor equipment are inserted into the appropriate terminal of the load controller. Then, it is only a matter of attaching the load controller to the wall and firmly tightening the wire connectors. After placing the cover back on the device, it can be powered up.
The simplicity of installation and the versatility of these devices allow installers to work with fewer smart systems. By focusing on one device and familiarizing themselves with the product, pool and hot tub technicians can operate faster, thereby enhancing their efficiency and boosting their productivity.
Added value for consumers
North Americans who purchase smart devices are motivated by four main reasons: convenience, control, home (and belongings) protection, and savings.
The ability to control all pool, hot tub, and other backyard appliances from anywhere adds value to customers, simply due to convenience. Turning off everything in the backyard can be considered a chore. At the end of the day, not everyone is willing to leave the comfort of their couch to turn off the pool pump, as recommended by utilities like Hydro-Québec.
Another reason why consumers enjoy smart home devices is because it provides information on connected appliances and helps them to protect their belongings. For example, hot tub service technicians hear the same story every year: a consumer's hot tub stopped operating due to electricity issues in the winter and the worst case scenario happened—the water froze and caused damage. Even though most homeowners know they need to check their hot tub every now
and then when the temperature drops to make sure everything is working correctly, accidents happen and costly damage is a reality.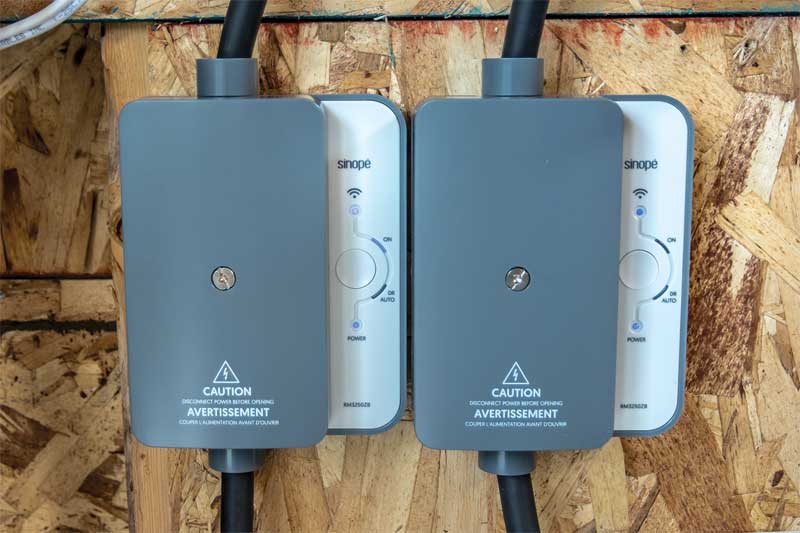 However, by connecting a smart device to the electrical panel it can prevent such scenarios by allowing homeowners to see whether their hot tub is working or not using the device's management platform. In fact, some platforms will even allow the homeowner to set alerts to notify them of any change in operation.
When buying connected devices, homeowners are also looking into how they can reduce costs related to their energy consumption. Remote access and control allows users to only use the electricity required at specific times, instead of having appliances powered on at all times. It not only provides the ability to turn on/off an appliance based on actual needs, but also enables homeowners to easily program schedules without being physically on-site.
Some devices and management platforms will even go a step further by providing detailed consumption reports (e.g. showing the amount of energy used and the cost related to it). The web-programmable electrical load controller, among others, provides access to this type of information. Homeowners can see their actual energy consumption and adapt their usage habits based on their needs and the savings they are aiming to achieve.
Additional energy savings can be made possible when, instead of replacing a working appliance, a smart device is added to it to renew its efficiency. It is a win-win situation for consumers who spend less to benefit from all the smart home advantages. It is also an ideal situation for pool and hot tub retailers who can upsell smart home devices to consumers who are already using an automation system in their backyards.
Filling the gap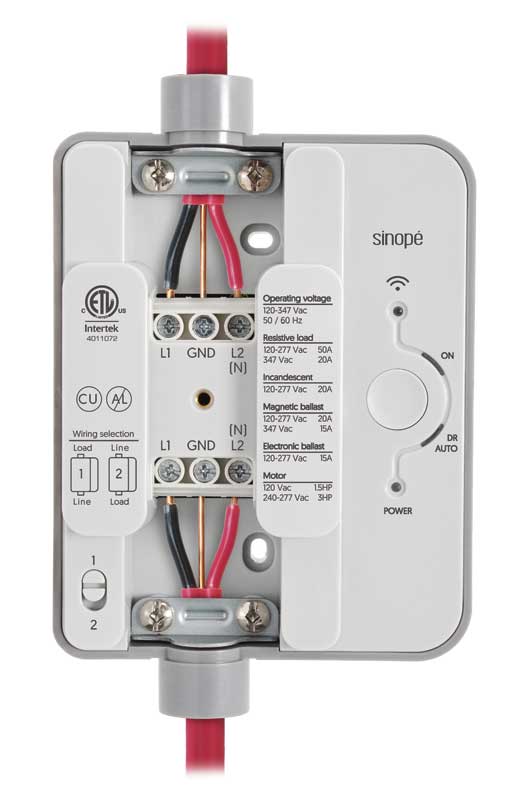 These devices are a great option because (a) not all appliances have their smart equivalent and, so far, (b) most smart pool and hot tub appliances are expensive although cost is still the number one purchase barrier by consumers when buying smart home devices.
What to know when selling a smart device
Based on research, "nearly 75 per cent of the consumers planning to buy a smart home device consider it important for their purchase to work with other products in their home." This assertion is of utmost importance because there is nothing more inconvenient and cumbersome than managing many smart home devices from multiple home automation platforms.
To avoid this, two things must be considered: what communication protocol is used by the device (or looked for by the consumer) and what home automation platform is preferred. Compatibility is the key, as consumers looking into fully equipping their home and backyard living space will be looking into products that can work together.