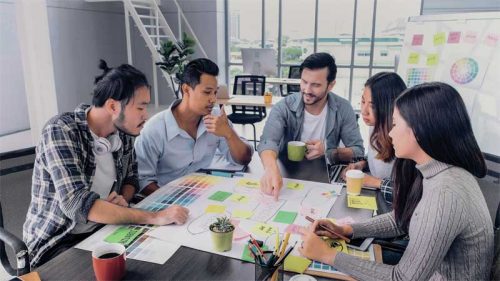 It is difficult enough to stay on top of multiple social platforms today—to monitor them efficiently and strategically is its own dragon to slay. This is especially true if more than one person is responsible for managing the digital marketing side of the business. Keeping everyone on the same page is critical to ensuring one is running a well-oiled machine.
Modern-day digital marketers make use of social media calendars to plan and stay ahead in the game. These calendars are essentially spreadsheets or apps used to lay out content by day/week/month throughout the year. They also help marketers decide when and what needs to be shared with the audience, manage project campaigns, and track deadlines.
Sharing social media calendars with the team can be extremely beneficial for managing internal workflows as they allow graphic designers to view schedules and plan their designs/content in advance. This allows room to discuss the nature of content, when and how it should be marketed, promotion strategies, etc. Since it is a working document, changes can easily be made to the calendar anywhere, anytime.
Benefits of social media calendars
There are many reasons why many businesses are going from liking to loving the idea of social media calendars.
No missed opportunities
Pre-designing content takes the stress out of creating/designing on the spot and leaves room for any last-minute changes in the schedule should anything (including increased workloads) become a distraction. There is nothing worse than being bogged down with work crisis and suddenly remembering a holiday closure post needs to be designed before the end of the day. Rushing through content at the eleventh hour will inevitably result in a poorly executed design or negatively impact the timing of when the post is shared, all of which can be avoided if the post is planned in advance.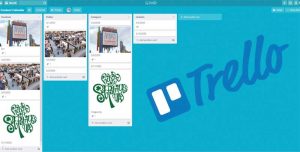 Enhanced work efficiency
Initially, it may seem like a lot of work and time goes into planning the content; however, one must remember developing a schedule for the year in advance does not necessarily mean one has to design every post along with it right away. It simply means creating a skeletal framework of content allocation for each month/week, and developing a theme based on holidays, specific weeks or months, charitable focuses (such as drowning prevention), industry-related news, company products, etc. Once this outline has been formed, one can work toward shaping the content during slower times so the design team can plan their artworks accordingly. This content strategy helps improve the overall work efficiency and, ultimately, gets more work done.