7. PR opportunities
Companies can write a press release and submit it to the local newspaper. The write-up or story may not necessarily make the headlines, but knowing when the content would be beneficial to the public is a wonderful opportunity to potentially make waves in the community. News agencies and local publications are constantly looking for articles that discuss consumers' best interests. The aquatics industry affects multiple areas of people lives; therefore, companies should use their expertise to be noticed.
Some items worth covering are:
New store openings;
Backyard ideas;
What to look for in a trusted pool professional before the season starts; and
Sun safety in May during Skin Cancer Awareness Month.
8. Internal posts
This is a no-brainer. Companies can post content internally with regard to holiday hours and changes to business hours, including times when the store is closing early or is open when most shops are closed. One can even plan to promote store events, such as 'how to test your water,' and get the community involved to learn for free.
It is important to remember not everything can be planned in advance, and not everything one posts has to be company-centric. Posting information that is helpful for the audience has a positive impact on the company's branding. When creating content, one should consider what their audience would like to learn or know more about. This is an effective content strategy. A few tips and tricks are great additions, too. Also, reposting on platforms, such as Twitter, helps create a community, so do replies and comments, which build audience engagement. Sometimes a post is not planned, it just happens. Social media calendars are effective tools in freeing up those sporadic opportunities and allowing businesses to go with the flow.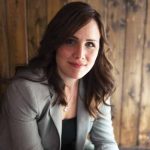 Crystal Lengua is the director of sales and marketing at SMP Ultralift and is also the president of the Pool and Hot Tub Council of Canada (PHTCC). A graduate of marketing, public relations and corporate communications, professional sales, social media marketing, and event management, she has positioned herself as a leader in digital and traditional marketing methods. She is currently attending the University of Waterloo part time for an undergraduate degree in recreation and leisure and is working toward certification in mindfulness meditation at the University of Toronto. Lengua has written multiple pool- and spa-related articles and is a member of Pool & Spa Marketing's Editorial Advisory Committee. She can be reached via email at c.lengua@smpmetal.com.