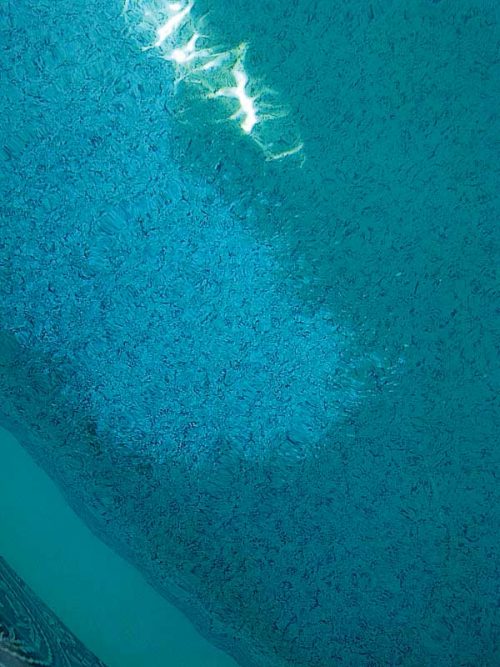 Another effective method to remove dissolved metal ions from the water is to use an eliminator, which 'catches' metals and prevents staining and scaling. This product's performance is slightly slower compared to cellulose fibre chemicals, but it can remove all the metals from the water. The eliminator comes in a small pouch and contains a unique compound that absorbs metals as they flow by. For best results, the pouch should be secured inside a special plastic cage and then placed in the pump basket. Alternatively, the pouch can be placed in the skimmer basket. One advantage of using an eliminator is it can sit in the pump or skimmer for weeks/months at a time. This aids in the continuous removal of metals, keeping the water clean as long as the pouch is in use. Once the pouch is full, it can easily be replaced with a new one.
One must remember metals can stay hidden away in the filter media. If these are not cleaned properly, the metals can make their way back into the pool water. In this case, it is recommended the filter media is washed  regularly with a specialized cleaner to prevent unwanted reintroduction.
Prevent
The key to effective stain removal is to identify the source of the metals to prevent further introduction. To do this, pool techs must conduct a thorough investigation and come up with appropriate solutions. If copper is present in the water, check the water balance to see if corrosion is the problem (usually the heater core starts dissolving as a result of overly acidic water). This could also be due to the addition of algaecides or from the fill water. Iron usually comes from the fill water or poor quality products (pool salt, balancing products, etc.).
Ongoing prevention by using a quality sequestrant and metal eliminator can help prevent future stain issues when the source of metals cannot be found or prevented (as in the case of fill water).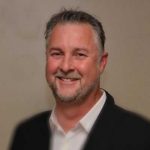 Rob Kamstra has more than 30 years of experience in the pool and hot tub industry and is the director of business development for Backyard Brands Inc. He is the past president of the Pool and Hot Tub Council of Canada (PHTCC) and has supported the council in several areas, including marketing and business education. Most recently, Kamstra rewrote the basic and advanced industry chemistry courses. He has been a frequent and sought-after conference presenter throughout the industry on both chemical and business/marketing topics. He can be reached via e-mail at rob.kamstra@backyardbrands.com.