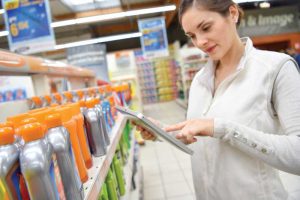 By Crystal Lengua
The pool and spa retail store is busy, but accessory sales are not where they should be. The shop's inventory has a great variety of good/better/best products, along with items ranging from necessary accessories like steps and handrails to add-ons, such as booster seats and spa fragrances—but they are not moving. Training staff to ask questions, make suggestions, upsell, and cross sell are key sales strategies that can make a world of difference at the register. Upselling is the practice of encouraging customers to purchase a comparable higher-end product than the one they are looking to buy, while cross-selling invites customers to buy related or complementary items.
When it comes to selling accessories for hot tubs and spas, store owners must ask themselves the following five questions:
Are staff members trained properly? Do they know the product lines the store carries and how they function, and how they relate to the hot tub or other accessories?
Are there any incentives for sales staff to sell certain high profit or sale items?
Do staff members know how to understand/find out the customer's needs and wants at the time of the hot tub sale—without coming across as pushy?
Does the shop merchandise accessories in a way to make cross selling obvious and easy for the customer to connect without sales assistance?
Does the store use planograms to assist in visual merchandising its spa accessories year-round to maximize sales through placement, point-of-purchase (POS), around holidays, and for inventory management?
For the sake of this article, the following will assume "No" was the answer to all the above. This article will elaborate on each area and explain how retail store owners can increase profit margins.
Staff accessory training
While this topic seems like a no brainer, staff tend to be trained on big ticket items (such as the spas themselves), but accessories are not highlighted by management in the sales process. It is sometimes assumed accessories are "common knowledge," but taking the time to educate the sales team on the functionality of each item, how they work with other products, and what aspect of the customers' hot tub lifestyle it will accentuate, etc., can help improve sales. Also, the more an employee knows about the item they are selling, the more confident they will be to suggest the upsell.