By Michael Shebek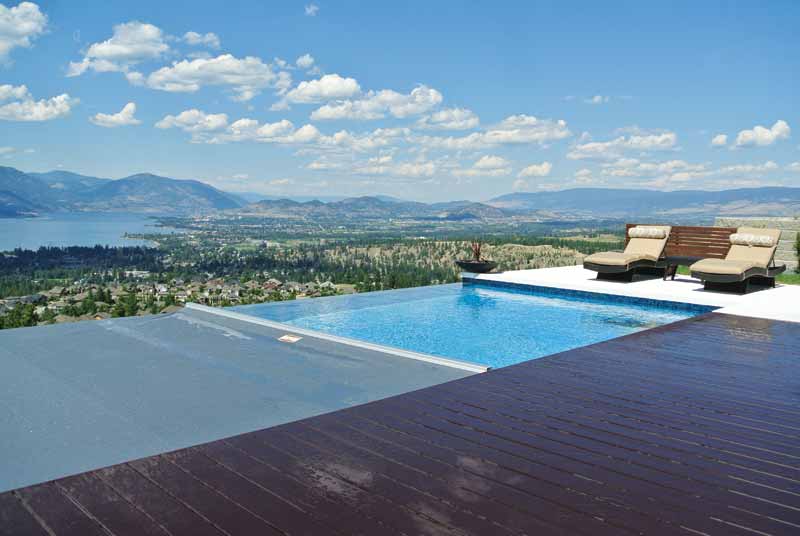 Automatic pool covers have become a standard offering in many pool builder bids and are no longer just an option on their projects. As more and more consumers request these products, some pool professionals—new and old—could use a refresher course on why automatic covers can be somewhat scary to those who do not understand them, and profitable to those who do.
Understanding how they work
Many pool professionals across the country agree the automatic pool cover market is growing exponentially, which is largely due to the fact consumers are now more aware of these products as an option for their pool.
The inability for a builder to explain to a potential buyer how an automatic cover generally works, or how they can benefit from one, can make that builder a riskier choice for that buyer. At the simplest level, an automatic cover comprises two parallel tracks, one on each side of the pool. Each track has two channels which allow a rope to travel down the poolside, around a pulley at the track's end, and then along the backside of that same track into a housing. The vinyl cover is attached to the poolside rope so when the non-poolside rope is pulled, the cover is drawn out over top of the water.
A tube is used to retract the cover into the same housing.
The manufacturer's drive system contains the 'brains' as to how fast or slow the system moves. It determines how the cover will stop at each end of the pool, and it may have technology to prevent damage if the cover becomes under stress during operation. For specific details on how the drive system works, depending on the cover being installed, builders should contact one of the industry's four cover manufacturers, including:
Aquamatic
Automatic Pool Covers Inc.
Cover-Pools (Zodiac Pool Systems Inc.)
Coverstar and Pool Cover Specialists (Latham)