Rehabilitation and relaxation
Fitness spas are also designed to provide a form of physical therapy or rehabilitation for those recovering from an injury or with physical limitations by providing numerous options for low-impact aquatic exercise.
For those with injuries, exercise can be performed in water much easier than on land and, as a result, can lead to a rapid, more permanent recovery. For those with arthritis, fitness spas provide an excellent way to build strength, ease tired muscles and relax stiff joints, as the water's buoyancy greatly reduces gravitational pull and relieves constant pressure on the body.
Not only can these spas be used as home gyms and rehabilitation centres, many also offer the same benefits as a full-service day spa, such as relaxation and massage therapy. Each ergonomically designed seat is intended to cradle the body and features strategically placed jets to provide a back, neck or whole body massage.
Most fitness spas are equipped with the same hydrotherapy jets used in traditional hot tubs. The combinations, configurations and sizes of these jets provide various massage options.
Heating and electricity consumption
A standard fitness spa comes with a 5.5-kW electric heater that is suitable for spa owners who maintain a constant operating water temperature. For owners who wish to operate the spa at cooler temperatures during the day and warmer temperatures at night, an 11-kW electric heater is recommended.
A gas heater will heat spa water at a much quicker rate than an electric heater; however, they must be set up and operated outside the spa cabinet, which complicates installation and adds safety concerns. Electrically heated spas are generally safer due to their self-contained design.
The most efficient way to operate a fitness spa—or any spa for that matter—is by maintaining a consistent water temperature. Conversely, flash heating (a term used when the owner only heats the spa prior to using it) is the most inefficient heating method and is considered poor spa maintenance. Spas kept at a consistent operating temperature not only cost less to operate, but also promote a steady chemical dissolve rate, which, over time, saves owners even more money.
Depending on the model, most fitness spas typically operate on a 240-volt system with a 50-amp breaker. Due to the magnitude of a fitness spa, they consume a little more energy than an average spa; however, it is not a significant difference.
Most fitness spas also have an internal, self-contained electrical heating system, compared to conventional inground spas, where the earth provides heat. An internal heating system allows owners to set and maintain their ideal water temperature.
A great alternative
Fitness spas are perfect for buyers seeking the benefits of an inground pool without having to worry about extensive installation or maintenance issues. These well-rounded spas can be used for recreational, rehabilitation or fitness purposes, making them well suited to a range of different clients.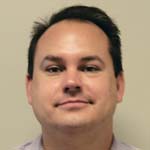 Rob Santos is the product development manager for Cal Spas in Pomona, Calif. In his 19 years with the company he has experience in product development, retail showroom, customer service and warranties. He can be reached via e-mail at rsantos@calspas.com.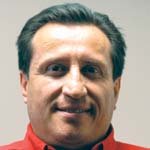 Pedro Vargas is Cal Spas' engineering manager, specializing in electronics engineering. He has been with the company since 1989 and has more than 14 years experience in hot tub development, testing, research and engineering. He can be reached via e-mail at pvargas@calspas.com.