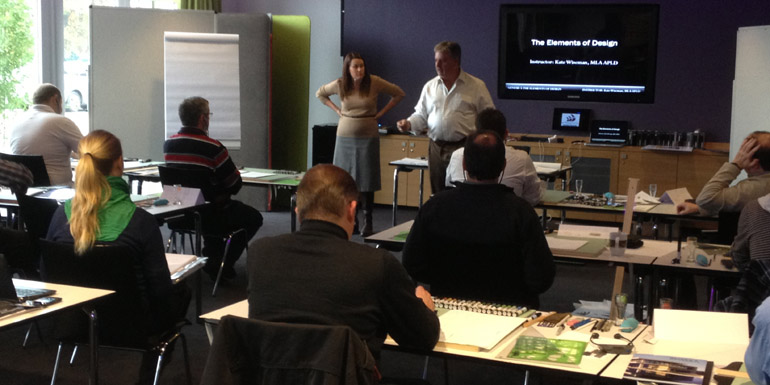 Riviera Pro Partners, members of the bsw (Bundesverband Schwimmbad & Wellness, E.V.) group have, for the second year, partnered with Genesis 3 Inc., to offer its water shape design and construction courses during its Dec. 4-7 event in Nordhorn, Germany.
Genesis 3 will provide three of its International Association for Continuing Education & Training (IACET)-approved design schools, including: Design 211—Elements of Design; Design 311—Applied Materials & Finish Details; the eight-hour drawing class, Design 101—Introduction to Perspective Drawing; and Design 301—Marker Rendering.
Advanced students will have the opportunity to attend a four-hour program on vanishing-edge details, while first-time students and advanced-level attendees will complete their course with a 1.5-hour seminar on 'The Beauty of The Edge.'
Genesis 3 partners, Brian Van Bower, a Pool & Spa Marketing contributor, and Skip Phillips will travel to Nordhorn with Michael Nantz, Society of Watershape Designers (SWD), and Kate Wiseman, Association of Professional Landscape Designers (APLD), to present the educational programs.