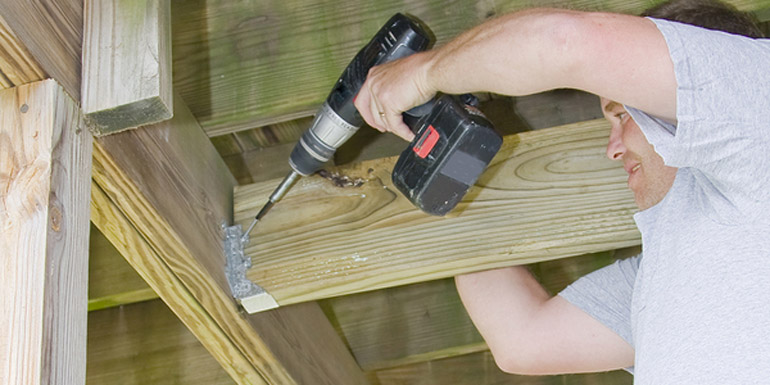 Over the course of a one-year period, beginning on Sept. 20, 2013, Halifax Regional Municipality (HRM) inspected 294 decks of which 30 failed; however, home inspectors say the number of faulty decks is much higher.
According to statistics obtained by CBC News, one in 10 decks fail inspection with the main offences being improper stairs, guards, and the way the deck is connected to the house.
"A lot of times we go out and the homeowner is not constructing the deck the way they said they were going to build it and it doesn't meet code," HRM's manager of building standards Matt Covey told CBC News. "Another part of the problem is people building decks without a permit."
According to Darren Smith, who operates Halifax Home Inspections, the percentage of faulty decks he has seen in the city is much higher than the city's estimate.
"There's approximately 100 times per year where we catch people working without permits that are constructing decks," Smith said in the report. "Most of the faulty decks are ones that someone has built themselves."
Two days after the statistics were released, 15 people in Dartmouth, N.S., were sent to the hospital after a 3.5-m (11.5-ft) high deck collapsed, while seven days later a third-storey deck fell to the ground in Halifax's south end, sending six to the hospital.
After the deck is constructed, homeowners are to call the city when the work is ready to be inspected as building permits expire after two years. In some cases; however, before the inspection, the deck is likely being used.
HRM is looking to change the process for more timely inspections to catch potential problems before the permit expires.
"We're going to do a drive-by and if it appears the deck is being occupied then we may approach that owner, the applicant, to see if they are ready for a final inspection or if they are, in fact, using the deck."